What Is Medical Credentialing? Why Does It Matter?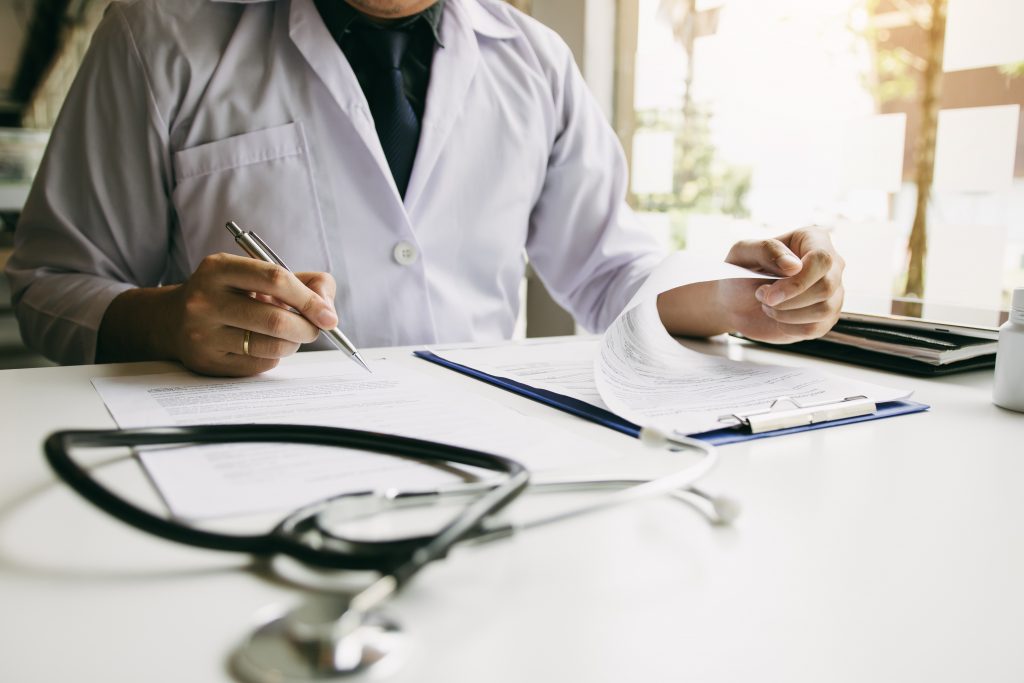 Healthcare organizations and insurance companies depend on credentialing to verify each care provider's competency levels, information and skills. This process is essential for protecting patients and upholding a high standard of care. Understanding the provider credentialing process flow can be helpful for providers.
Here, we'll look at the steps required in the credentialing process, the information that insurance companies and healthcare organizations most commonly request during the process, how long providers can expect the credentialing process to take, and the issues that healthcare organizations face due to lengthy credentialing processes.
Credentialing a Provider: Three Critical Steps
While the provider credentialing process flow differs between organizations, most follow the same basic process listed below.
Gathering Data and Documents for Potential Providers
In the initial phase of the credentialing process, the provider is asked to provide information, including licensing information, educational transcripts and more. Sometimes, companies ask that providers send their information directly, while others ask for it through a credentials verification organization, or CVO.
Verifying Provider Information
After a provider submits their information, the healthcare facility or insurance company typically begins the verification process. Sometimes, software is used to expedite the verification of records, licenses and transcripts. During this process, the insurance company or healthcare organization looks into any concerning issues regarding the provider, including malpractice claims and medical incidents that could indicate a problem with their ability to provide patients with high-quality care.
Credentialing the Provider
Finally, the healthcare organization or insurance company awards credentials to the healthcare provider, assuming no concerning or negative issues were detected. The provider may also be approved as in-network within the credentialing insurance company.
Common Information Requested During the Healthcare Provider Credentialing Process
It can be stressful for healthcare providers to gather all the information requested by healthcare organizations and insurance companies during the credentialing process. It's important to remember that by providing this information, healthcare organizations and patients can rest assured that their care provider has been fully vetted to provide high-quality care.
Information often requested during the credentialing process includes:
Name (including previous names)
Gender
Ethnicity
Mailing address
Email address
Daytime phone number
Citizenship information
Recent photograph
Education and training, board certification, current CV, residency information, continuing medical education documents
Date of birth
Social Security number
Licensing, qualifications, career history, patient age focus, hospital affiliations, medical group affiliations, national provider identifier number
Specialties and specialty certificates
Languages spoken
Practice contact, practice tax ID number, phone number, and address
Acceptance of new patients
Sanctions or disciplinary actions, malpractice claims history
Proof of professional liability insurance
Peer references
How Long Does the Credentialing Process Take?
Medical credentialing can be a long and tedious process. Assuming that all goes smoothly and additional documentation is not necessary for an organization to vet a provider, credentialing typically takes three to four months.
How Lengthy Processes Can Affect Doctors, Hospitals and Healthcare
Some healthcare providers feel frustrated during the credentialing process. A lack of credentials with insurance companies can make it difficult for providers to connect with patients. Patients are often financially limited to working with providers who are credentialed by insurance companies. When a provider becomes credentialed, they can serve a larger set of clients.
Lengthy credentialing processes can mean that patients and doctors struggle to connect. This issue is especially problematic during times of crisis, such as the COVID-19 pandemic. Many patients found getting the care they needed challenging due to a shortage of healthcare professionals.
Medical Licensure Group is Here To Help
If you're a medical professional, we know how tough it can be to cut through the red tape so that you're able to provide your patients with the high-quality care they deserve. At Medical Licensure Group, we're here to help you navigate the complicated world of licensure, allowing you to put your patients and your practice first. Reach out to us today at 850-433-4600 to learn how we can help.
Learn more about the hospital credentialing process in our whitepaper.