Common Hospital Credentialing Errors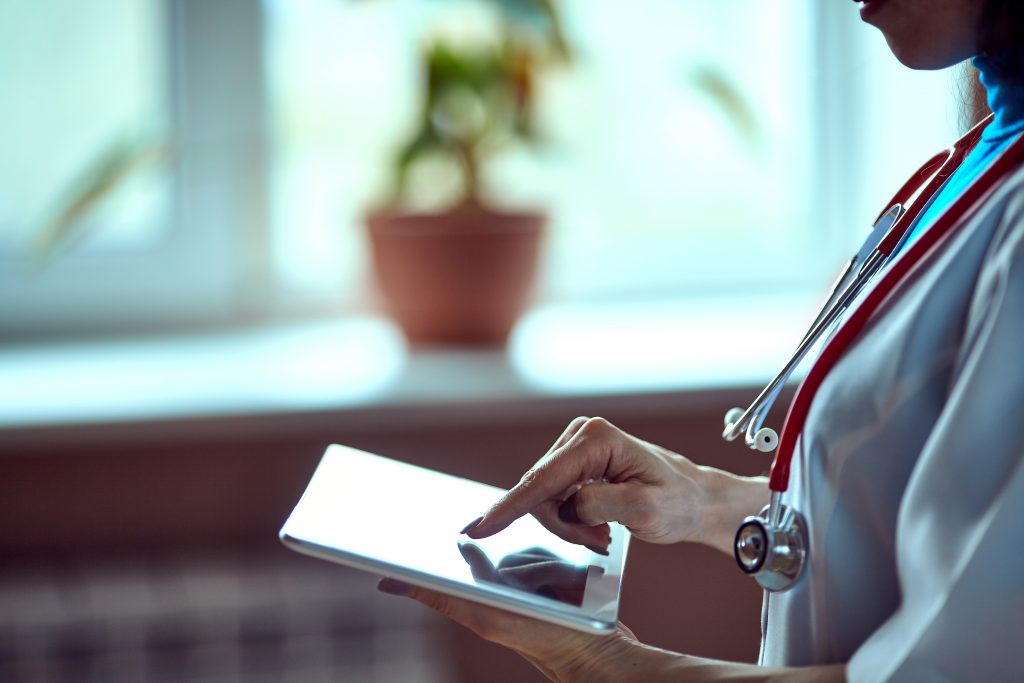 Hospital credentialing errors are a common cause of costly onboarding delays that prevent providers from seeing patients in a timely fashion. After you have worked hard to recruit the best provider you could find, to meet a dire need at your facility, imagine the frustration of this provider being delayed by a credentialing error. Avoid costly credentialing errors by having a streamlined process in place that saves time while also increasing accuracy. As experts in hospital credentialing, we have seen almost every error possible and can help our clients avoid them.
Causes of Hospital Credentialing Errors
Before listing the most common hospital credentialing errors we see, it is important to spotlight the cause of many of these errors. When it comes to credentialing, haste makes waste—from both the provider's time and the staff's responsibilities. When credentialing processes are too lengthy or disjointed, providers become frustrated and lose interest in the details. Similarly, when credentialing applications are riddled with careless errors, staff become frustrated. Relying on limited staff and administration when it comes to hospital credentialing is a recipe for disaster. Properly credentialing every single individual is an enormous amount of work to handle. Hospitals or health systems may not allocate adequate resources or staff to complete the medical credentialing process, resulting in lost revenue and stressed, overworked staff who are more likely to make mistakes.
Details that Cause Credentialing Delays
The most common issues we see that cause hospital credentialing delays include:
Outdated information on the provider's background, such as expired qualifications. Since providers are expected to stay current with their licenses and certifications in the states where they practice, expired qualifications could result in practicing medicine without a license. This exposes your organization to potential lawsuits.
Internal conduct investigations left unreported on resignation. Any time an allegation of improper conduct, non-compliant activity or a legal violation is reported against a healthcare entity, that organization must conduct an internal investigation.
Data entry errors due to lack of attention to detail which can cause reimbursement delays, denied claims or even the hiring of unqualified individuals.
Credentialing Issues That Could Result in Liability Concerns
Properly credentialing providers is an essential process that must not be downplayed. It proves that a hospital has done its due diligence on a provider before allowing them to treat patients. Credentialing issues that could result in liability concerns include:
Allowing a physician to treat patients before credentialing is completed. Courts have ruled that hospitals can be held liable when a physician falsifies his credentials.
Not updating and verifying information. Healthcare practitioners need to renew their licenses and credentials on a regular basis according to the laws of the state in which they practice. Initial credentialing and recredentialing every three years ensures that healthcare personnel are up to date with their board certifications and licenses.
Covering up prior adverse actions. Failing to disclose an adverse action is a serious oversight by any physician, but it is also the responsibility of a healthcare organization to conduct screenings for prior disciplinary actions with a thorough background check.
Failing to take peer review activity seriously. Information provided in a peer review or investigation should be taken seriously and be evaluated as part of the credentialing process. Peer references can shed light on the capabilities and competencies of a physician.
Failing to report adverse actions. Physicians are required to report adverse actions, such as license revocation; exclusion from third-party programs; and suspension or voluntary relinquishment of medical staff membership, clinical privileges or state or federal DEA licenses.
In cases where a physician has withheld adverse actions, hospital and health systems will be held accountable for the physician's omission. The NPDB requires reporting of the following actions:
Medical malpractice payments
Federal and state licensure and certification actions
Adverse clinical privileges actions
Adverse professional society membership actions
Negative actions or findings by private accreditation organizations and peer review organizations
Healthcare related criminal convictions and civil judgements
Exclusions from participation in federal or state healthcare programs including Medicare and Medicaid exclusions
Other adjudicated actions or decisions
Transition Your Credentialing Processes to MLG Today
Medical Licensure Group (MLG) provides nationwide medical licensing services to individuals, groups and corporations guided by our principles of professionalism, efficiency and a genuine enthusiasm for work. We love details and deadlines, and you can rest assured that after partnering with us your credentialing process will be smoother, more efficient and surprisingly pleasant. Transition your credentialing process to the experts at MLG today by calling us at 850-433-4600.