Hospital Credentialing 101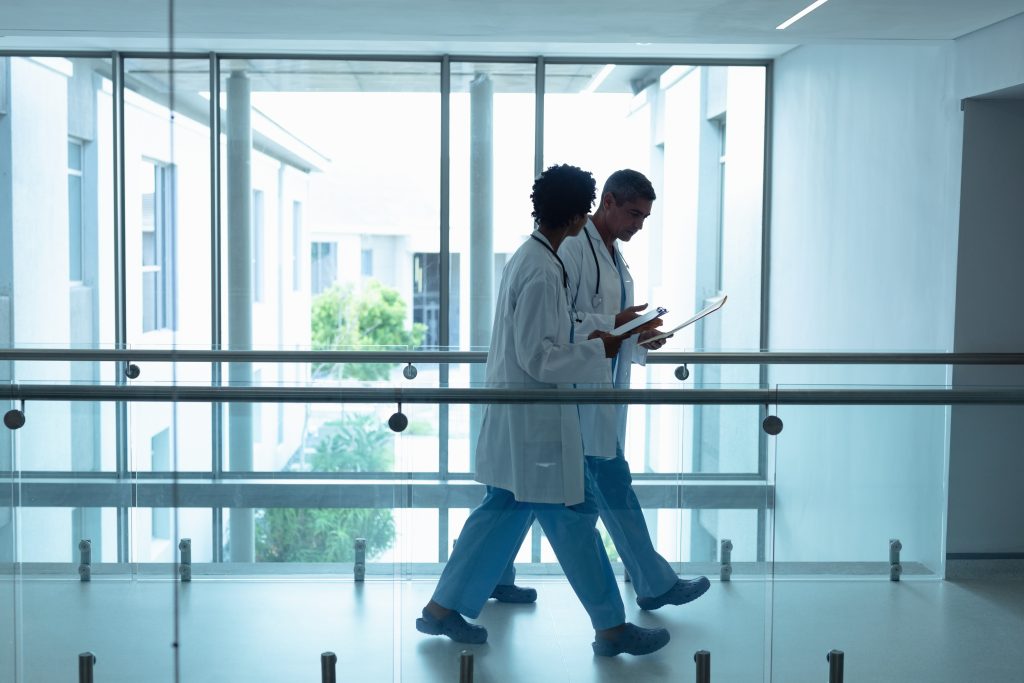 After receiving your medical license, the next step in your journey to seeing patients is hospital credentialing. Over the past few decades, hospital credentialing has evolved into a tedious, arduous process that requires perfect attention to detail. In addition to being laborious, hospital credentialing can be a lengthy process, because it is common for credentialing committees to meet only monthly or even quarterly. Having every "t" crossed and every "i" dotted is essential when compiling your credentialing packet—and we can help.
The Purpose of Hospital Credentialing
Credentialing is the process in which physicians' credentials are verified and they become eligible to receive insurance payments. The credentialing process confirms that the physician graduated from medical school and holds a license to practice medicine in their specialty and state. In addition to proving to insurance companies that the physician is legitimate, credentialing ultimately ensures patient safety. Importantly, it is a prerequisite for obtaining hospital privileges and must be fully completed before applying for privileges.
Types of Hospital Privileges
The process of applying for hospital privileges centers on the physician's scope of practice related specifically to patient care. The types of privileges physicians are granted depending on the type of care they provide. The three main types of privileges include:
Admitting privileges: The rights granted to a doctor by a hospital to admit patients to that particular hospital
Courtesy privileges: The rights granted to a doctor by a hospital to occasionally treat or admit patients to the hospital
Surgical privileges: The rights granted to a doctor to perform outpatient or operating room surgeries at the hospital
Physicians who have demonstrated abusive or disruptive behavior, refuse to follow hospital policies and procedures or pose risks to patient safety could have their hospital privileges suspended or revoked.
What to Expect on Hospital Credentialing Applications
In addition to the verification of your medical training, hospital credentialing committees will look at your diplomas, licenses and certifications. They will also check if you have any pending medical violations. Credentialing applications typically require the submission of a pre-application first, which determines a physician's eligibility for credentialing. The pre-application includes basic personal information, including criminal records and disciplinary actions, and checks that you have the required board certifications. The official credentialing application requires quite a bit more information and a variety of documents and signed forms. You should expect to provide:
Your own health status and vaccination records
Proof of all liability insurance and malpractice liability certificates
Your acceptance of the bylaws and regulations as set forth by the hospital
Copies of your licenses
A copy of your CV
Letters of recommendation
Most physicians are required to complete the credentialing process at any hospitals where they practice every two years, so this is something physicians will do many times over the courses of their careers.
How We Can Help Make the Process Easier for You
In addition to providing professional, accurate and affordable state medical licensing services, Medical Licensure Group (MLG) also assists busy physicians in their hospital credentialing efforts. Since hospital credentialing processes have become increasingly complex and time-consuming, we have found that our credentialing assistance service has become invaluable to physicians who would rather not spend their time away from practice wading through paperwork. The hefty credentialing packet is often daunting, requiring many details that can take days to compile. We can professionally prepare this packet for you and retrieve all the credentials verifications required in support of your unique hospital application.
Our expert licensing professionals are experienced in compiling hospital credentialing packets for physicians across the country. To begin the process of handing off your credentialing paperwork, contact us today at 850.433.4600.