What are the Requirements for Renewal of a Physician's Medical License?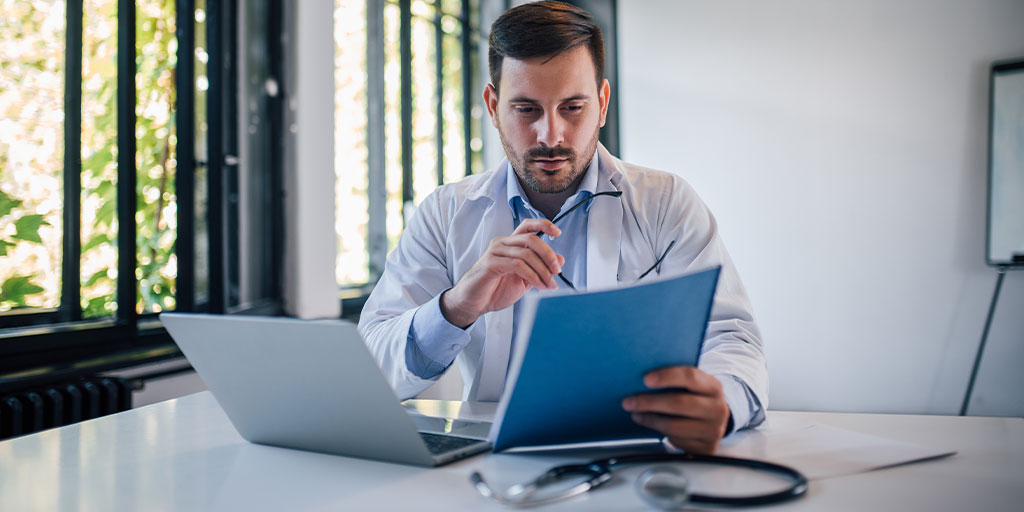 Considering how arduous the medical license renewal process can be for physicians in some states, it is extremely important to understand the renewal requirements. Renewal requirements can change periodically, so keeping up with the latest revisions and being able to compile needed documentation are key. Our licensing specialists help physicians across the nation renew their medical licenses and keep them apprised of the latest renewal requirements. Here, we will share what they most commonly find are the requirements for renewing a physician's license.
Medical License Renewal Periods
Before you begin gathering what you think you will need to renew your medical license(s), you first need to understand the renewal timelines for each state where you hold a license. Does your renewal period fall every year or two years? Are online renewals available? Does the state medical board accept FCVS profiles? These are important questions that you will need to answer before you begin the medical license renewal process. Every state handles medical license renewals differently, and it is essential to stay abreast of your unique renewal deadlines, requirements and processes (or engage one of our licensing specialists to do this for you). See the chart below for medical license renewal periods and fees by state.
Common Medical License Renewal Requirements
To renew a medical license, most state medical boards typically require:
A complete and thorough renewal application
Evidence that you have practiced medicine or have been on the active teaching faculty of an accredited medical school within a certain time period
Proof you have fulfilled the appropriate CMEs
Proof of insurance
Your up-to-date curriculum vitae
A criminal background check and attestation that you are not currently using illegal substances or experiencing any mental disorders
Payment of a medical license renewal fee
Although these requirements may sound simple enough, there are many states with renewal processes that are almost identical to initial licensure application processes. Medical license renewals can be daunting and keeping track of the appropriate paperwork, to submit with your renewal application, is often easier said than done. As a client of Medical Licensure Group (MLG), your applicable documentation is kept securely on file.
Simplify the Medical License Renewal Process
The medical license renewal process can be burdensome for busy physicians and failing to track your medical license renewals can have devastating repercussions. Rather than being forced to deal with reinstating lapsed medical licenses, stay abreast of your medical license renewals by engaging a dedicated licensing specialist at MLG. We offer a license maintenance/auto renewal service for clients who would rather not worry about renewal deadlines and processes. Clients who choose this service are notified when it is time for renewal, and we process their paperwork through their state medical board(s). The fee for this service is only collected in the year the renewal is due. Your role in the process will be kept to a minimum since we will already have your pertinent information on file.  
As a client taking advantage of our license maintenance/auto-renewal service, you will be kept up to date on the status of each phase of your medical license renewal process. Additionally, we will put out any fires that come up along the way, so that you can focus on your practice. You will receive personalized, one-on-one attention from your designated MLG licensing professional, who will manage your renewal application every step of the way.
Engage a Dedicated Licensing Specialist Today
If you have ever made a mistake on your renewal application, you know how costly the repercussions can be. Our licensing specialists are experienced in compiling renewal applications for every state medical board and pay high attention to details. Your full-time, highly trained licensing specialist will make the license renewal process as transparent to you as possible. Avoid time-delaying mistakes and make the most of your valuable time by entrusting your medical license renewals to your dedicated licensing specialist at MLG.
Call 850.433.4600 today to find out more about our medical license renewal service. In a matter of minutes, you could hand off all of your medical license renewal responsibilities to one of our experienced, detail-oriented professionals.