Medical License Renewals Through the Interstate Medical Licensure Compact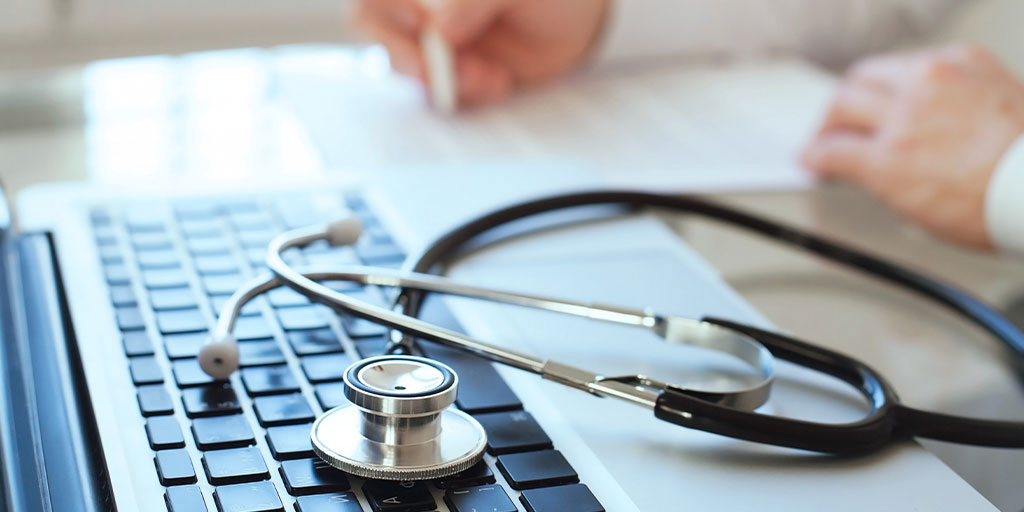 As a medical professional, having licenses across multiple states can be cumbersome and time-consuming. This process is made significantly easier with the Interstate Medical Licensure Compact (IMLC) license renewal process, giving providers a much quicker and more efficient way to renew their licenses while still complying with the requirements of state boards.
By leveraging a physician's verified credentials and facilitating a review of primary source documents, the IMLC reduces inefficiencies associated with traditional licensure processes.
With the IMLC, physicians can take advantage of opportunities that span multiple states and access more patients, all while having validated their qualifications and staying in line with regulatory compliance requirements.
Understanding IMLC Licenses
Interstate Medical Licensure Compact (IMLC) licenses are a type of medical license that enables qualified providers to gain expedited licensure in multiple states.
IMLC licenses differ from traditional medical licenses as they require the physician to be in good standing with their home state and pass a criminal background check. The IMLC has established eligibility requirements for obtaining a license, including certification by an accredited medical school, completion of an approved residency program, passing scores on all components of the United States Medical Licensing Examination (USMLE) and documentation of active medical practice.
All applicants seeking an IMLC license must prove unrestricted licensure in their home state and adherence to ethical standards of behavior.
Renewing IMLC Licenses
Renewing an Interstate Medical Licensure Compact (IMLC) License is a straightforward process, but it's worth noting that only licenses obtained through the IMLC can be renewed through the Compact.
Here are the steps you should follow to renew IMLC Licenses:
1. Log onto your IMLC account and select "Renewal" for your license type.
2. Provide all the necessary documents and information as requested.
3. Submit payment to the IMLC with the approved form of payment listed at the bottom of the page.
4. Once the IMLC has received and approved the documents and payment, you will receive your renewed license within six to eight weeks.
5. Should you have any questions or require assistance during the renewal process, please contact the IMLC customer service team by email at inquiry@imlcc.net or by phone at 303-997-9842.
The issuing state board is a vital part of the renewal process for an IMLC license, as it's responsible for verifying the physician's information to ensure it is up-to-date and accurate, and determining the physician's eligibility to renew their license.
Physicians must maintain their State of Principal Licensure (SPL) status to be eligible for a Compact license renewal, and it's essential that physicians keep their SPL in good standing to not experience any delay or interruption in their Compact privileges.
How MLG Can Help
For physicians looking to stay up to date on their Compact license renewals and SPL maintenance, MLG can be the perfect partner. As a leading licensure service provider, MLG offers comprehensive services to help physicians keep their licenses valid and in good standing. We understand the complex procedures of medical licensing and provide professional support that simplifies the process.
MLG keeps physicians informed on changing requirements while monitoring all deadlines, preparing documents, filing applications, and communicating with state medical board representatives. With tailored services and expert staff, physicians can expect fast results and reliable communication at every step of the way.
Partner with MLG today to make sure your compact license renewal and SPL maintenance are handled efficiently and effectively.
Navigating IMLC Licensure: Stay Compliant Across Multiple States
The Interstate Medical Licensure Compact enables physicians to expand their practices across state lines with ease. However, for a physician's license to remain valid in multiple states, they must keep up-to-date with all relevant licensing requirements.
From completing educational courses to meeting renewal deadlines, there's a lot to consider when managing licenses in multiple states.
To ensure that your Compact license remains valid, contact MLG today for a free consultation by calling 844.299.1936. We provide fast and professional services to help you maintain licensure and stay compliant with IMLC regulations.
Don't let your medical license expire or pass up the opportunity to practice across state boundaries—act now and strengthen your practice.