Who is Eligible for the Interstate Medical Licensure Compact?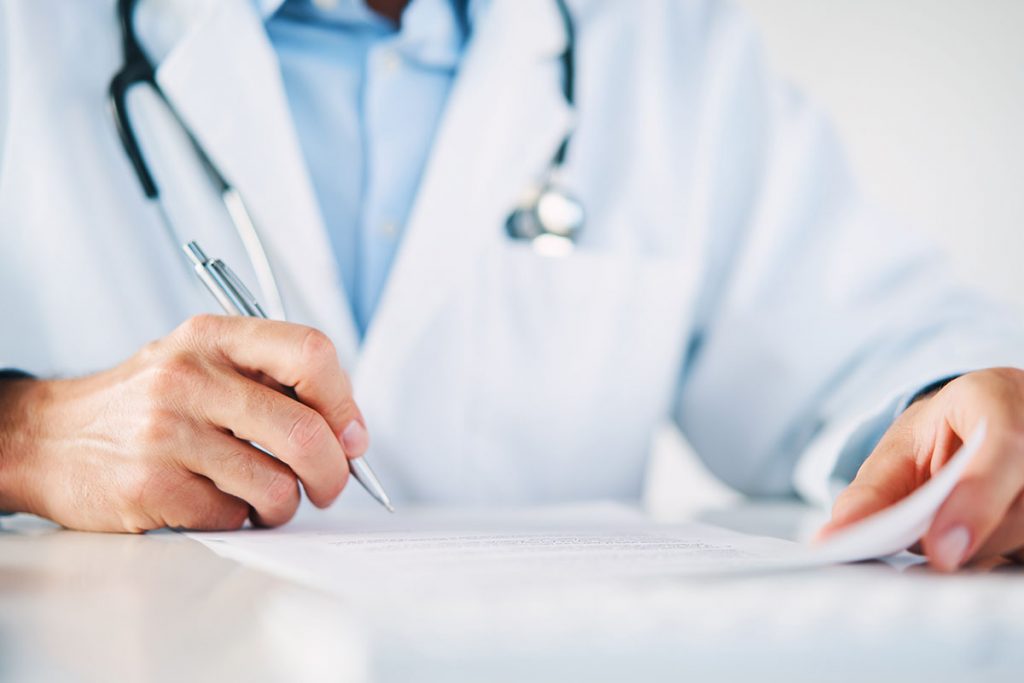 Understanding eligibility requirements for the Interstate Medical Licensure Compact (IMLC) can be difficult. It is also extremely important to determine eligibility before wasting considerable time, effort and money on an application. Even though the process of obtaining an IMLC license is not easy, the rewards can be worthwhile for physicians practicing or seeing patients virtually in multiple states.
Qualifications for IMLC Licensure
According to the IMLC website, "any physician from a Compact state who meets the qualifications of the Compact is eligible for licensure in any other Compact state and responsible for obeying all statutory laws and administrative rules of the state." Simply put, this means that qualifying physicians can practice medicine in Compact-member states as long as they obey that state's individual laws and regulations. To qualify for Compact participation, physicians must hold a full, unrestricted medical license in a Compact member state that can serve as a State of Principal Licensure (SPL). Additionally, the physician must meet at least one of the following qualifications:
Hold a primary residence in the SPL
Prove at least 25% of their practice of medicine occurs in the SPL
Be employed to practice medicine by a person, business or organization located in the SPL
Use the SPL as his or her state of residence for U.S. Federal Income Tax purposes
Other Requirements of IMLC Licensure
In addition to SPL requirements, the IMLC requires physicians to:
Have graduated from an accredited medical school or a school listed in the International Medical Education Directory
Have successfully completed an ACGME- or AOA-accredited graduate medical education
Pass each component of the USMLE, COMLEX-USA or equivalent in no more than three attempts for each component (passing the Canadian Licentiate of the Medical Council of Canada or the LMCC does not meet this requirement)
Hold a current specialty certification or time-unlimited certification by an ABMS or AOABOS board
Physicians must also be able to prove that they:
Have no history of disciplinary actions toward their medical license
Have no criminal history
Have no history of controlled substance actions toward their medical license
Are not currently under investigation
The IMLC makes it abundantly clear that it is the physician's responsibility to determine eligibility prior to applying to participate in the Compact and they must confirm that they understand the Compact rules. As a client of MLG, your eligibility will be determined after completing our simple intake form. If ancillary information is requested, we will field these requests to keep your application moving as quickly as possible.
Managing IMLC Renewals
Compact physicians receive a separate notice from each state where they are licensed when it is time to renew that license. However, in the event that you do not receive this notice, it is ultimately your responsibility to know your unique renewal dates and fees. When you partner with MLG to manage your medical licenses, we keep track of these renewal dates and verifications for you so you have no reason to stress about renewing multiple state licenses. Keeping your involvement in the medical licensing and renewal processes to a minimum is always our goal.
Questions about IMLC Eligibility?
We know how confusing IMLC eligibility requirements can be and how frustrating it is to gather all required documentation. We are here to help, and we can even help you secure your Letter of Qualification from your SPL, proving you hold a full, unrestricted medical license in a state that is a member of the Compact. Our intake form, which only takes a few minutes to complete, will provide our licensing specialists with the information needed to secure your eligibility. Additionally, we can offer a free consultation to answer your IMLC-related questions. Call us today at 850.433.4600 to speak with one of our experienced licensing specialists.