When Do You Get Your Medical License?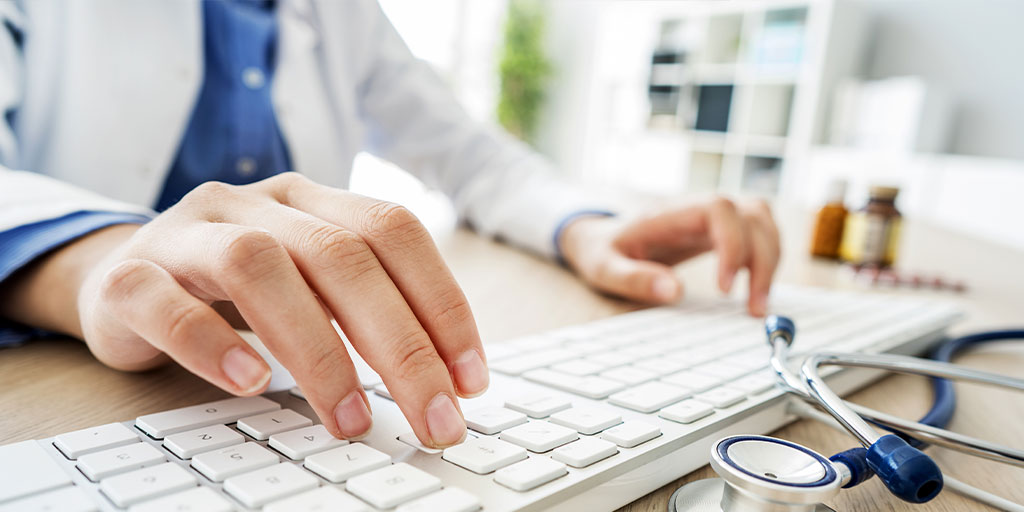 A medical license is a legal document issued by the relevant medical board in any given state that allows an individual to practice medicine and provide direct patient care as a physician.
Having a medical license is vital to ensuring the safety and well-being of patients, as it enables physicians to practice with the highest standard of medical care and ethics.
The process of obtaining a medical license involves completing various educational requirements, passing medical exams, undergoing background checks, and possessing the necessary character traits expected from a health professional. In addition, the applicant must be able to demonstrate the knowledge, skills, and abilities to deliver an acceptable level of patient care.
Licensing boards must be satisfied that applicants have met all the required criteria before they can obtain a license to practice medicine.
How Long Does It Take to Get a Medical License?
Becoming a medical professional, such as a doctor, nurse practitioner, or physician assistant is incredibly rewarding. However, obtaining a medical license can be a long and arduous process that varies from state to state.
The timeline for licensure depends on several factors including:
Completing the necessary degree requirements
Applying for licensure via the correct agency/board of medical examiners
Passing relevant examinations
Receiving approval from state boards
The average timeframe for obtaining a medical license (after degree requirements are met) in any particular state typically ranges from approximately 4-6 months. Fortunately, there are ways to expedite this process, and MLG is here to help prospective medical professionals navigate the complex licensing process with high-quality services and support.
MLG's knowledgeable team assists with the entire licensure journey, from finding the best program to preparing providers for the journey ahead, helping them become certified in the most efficient way possible.
Medical Licensure Requirements
The requirements for medical licensure can differ from state to state, and may include a combination of educational, residency, and professional experience qualifications. Degree requirements, as well as board exams and continuing education standards must be met to receive a license. In some cases, criminal background checks or additional tests may be necessary.
MLG has the experience and knowledge to help providers understand what's required for any specific state and situation. Their team of experts have an intimate understanding of the rules, regulations, and time frames for each jurisdiction, which allows them to provide personalized guidance every step of the way. MLG makes sure all qualification criteria is accurately accounted for, so providers can move forward with confidence.
What Happens After You Submit Your Application?
Once you've completed and submitted your medical license application, it will be reviewed by the appropriate state board. The board will review all the information provided in your application to verify you meet the requirements for licensure. Depending on the type of license you are applying for, the approval process can vary and take up to several weeks or months.
If your application is approved, you may receive a temporary or provisional license. Temporary licenses allow practitioners to provide medical services when there is an immediate need.
Provisional licenses are usually given to those who have recently graduated but do not yet possess the required experience. To upgrade from a provisional license to a full license, practitioners must meet additional qualifications. Once all the requirements have been met, permanent licenses are issued.
To assist you with understanding each step of the process, MLG provides real-time status updates and notifications about your application. Our team is available to answer any questions you may have throughout the application process.
The Importance of Staying Current with Medical Licensure
As a medical professional, staying current with your medical licensure is critical. Without it, you are putting patients at risk, breaking the law, and violating ethical codes of practice.
Lack of licensure can lead to serious consequences including suspension of privileges, disciplinary action, fines, and even criminal charges. That's why it's important for practicing physicians to know all licensure requirements and stay informed of any changes or updates.
The process of renewing a license varies from state to state, but typically requires proof of continuing education, passing of licensing exams, submission of personal and professional documents and more. Renewal deadlines vary from 6 to 24 months from initial issuance, so it's essential that physicians pay attention to expiration dates and follow all renewal processes.
At MLG, we provide comprehensive and personalized support for physicians needing assistance renewing their licenses. With our personal touch and detailed knowledge of current requirements, you can have peace of mind knowing that you will stay fully compliant with ongoing medical licensure regulations. Contact us today to learn more about how we can help you stay up-to-date with your medical license renewal process.
How Medical Licensure Group Can Help
At Medical Licensure Group, we provide physician licensing services that are reliable, convenient, and tailored to your specific needs.
With a team of experienced specialists at your side, you can be sure that the medical licensing process is being handled quickly and correctly. We'll work with you every step of the way — from the initial consultation to license application preparation and ongoing maintenance and renewals — to guarantee that all state-specific requirements are met.
We understand how important it is that you get licensed in a timely manner, so our knowledgeable staff will do everything they can to ensure a smooth process. Plus, we have an impressive track record of successful licensure stories, with numerous physicians attesting to the quality service they received from us.
At Medical Licensure Group, no challenge is too complex. Contact us today to see how we can assist with your medical licensure needs.
Concluding Thoughts
Medical licensure is a crucial step in the professional development of any physician; it allows physicians to practice and provide the highest quality of care to their patients.
Working with an agency like MLG can provide physicians with the expertise and resources needed to confidently navigate the medical licensure process. A consultation with a member of MLG will provide guidance and support throughout the entire journey, allowing you to obtain your license in an efficient and timely manner.
If you're ready to take control of your medical licensure process, contact MLG today by calling 844.299.1936 for a free consultation.