Telemedicine Licensure Requirements by State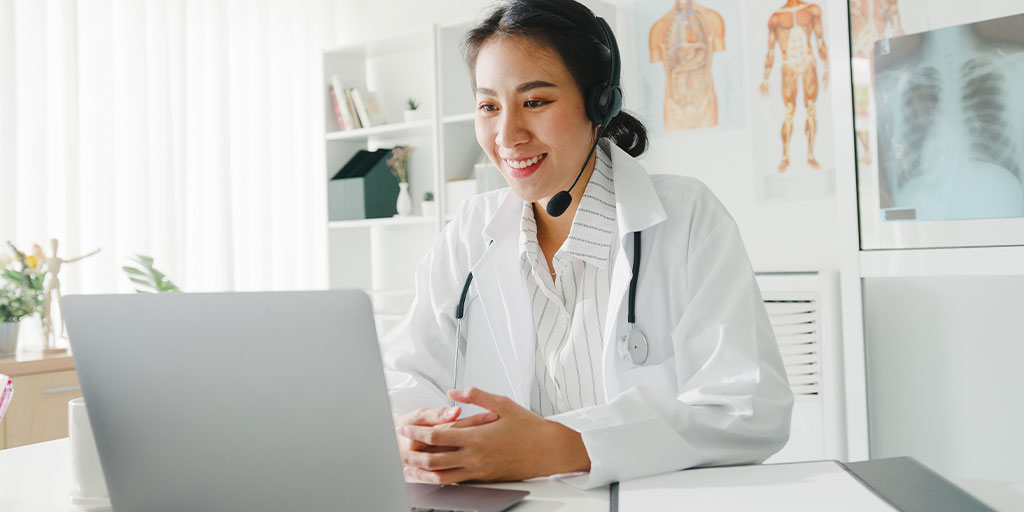 In our interconnected world, the practice of medicine has changed significantly. Telemedicine has emerged as a way for healthcare providers to provide care to patients across vast distances using digital technology.
With the increased availability and use of telemedicine, it's essential that providers understand the licensure requirements associated with this form of medical practice to ensure they are providing safe and proper care to their patients. In particular, practitioners need to be aware of multi-state licensure requirements and how they can properly meet these standards.
This guide will provide an overview of telemedicine state-specific regulations and how practitioners can best manage them.
Multi-State Medical Licensure for Telemedicine
Telemedicine has enabled the delivery of health care services over long distances, making health care more accessible to patients than ever before.
Many states mandate that providers must be licensed in the originating site's state where the practice is located even if the patient is located in another state. However, some states require that practitioners also have a valid state license for the state where the patient is physically located when using telehealth technologies.
Obtaining medical licensure in multiple states can be challenging for busy clinicians due to the complexity of state regulations, application fees, and continued education mandates. It's therefore important for physicians to stay informed of changing laws on licensing and other regulations to ensure compliance with all relevant guidelines.
Managing Multi-State Medical Licensure
Managing medical licensure across multiple states can be a complex process. Each state has its own requirements for licensure, making it absolutely critical to understand the specifics of each jurisdiction when applying for and maintaining licensure in multiple states. 
It may be necessary to complete additional training or examinations that are not required in your home state. Additionally, you'll need to ensure your license remains current in each state.
Fortunately, Medical Licensure Group (MLG) is here to help. An expert team of medical licensing specialists remain up-to-date on all licensure requirements in every state, working continuously to refine their application and renewal processes.
Whether you're a provider in one state or many, MLG simplifies the complicated world of medical licensure. They handle state medical license applications and renewals on behalf of providers practicing telemedicine throughout the country, ensuring their license stays valid as they expand their reach.
How MLG Helps Providers Practicing Telemedicine
MLG keeps a secure record of licensure data and requirements, allowing providers to easily identify and address any considerations necessary for practicing across states. Not only does MLG handle medical license applications and renewals on behalf of its clients, they also ensure a polished and smooth process every step of the way.
Clients receive a complete packet for review before submission with all required documents and necessary details included.
Depending on your circumstances, MLG may also recommend using the Interstate Medical Licensure Compact (IMLC), which is an efficient route to obtain multi-state medical licensure.
How the IMLC Helps Telemedicine Physicians
The Interstate Medical Licensure Compact (IMLC) helps qualified physicians practice medicine across state borders more easily, including through telemedicine.
The IMLC allows doctors to obtain a medical license in multiple states without having to go through the individual state licensure process each and every time. This expedited licensure pathway is an invaluable tool for physicians who want to practice in multiple states while providing quality healthcare digitally.
To be eligible to receive a medical license through the IMLC, physicians must fulfill a number of requirements. These include, but are not limited to, being board certified and in good standing, holding an unrestricted full medical license—with no disciplinary or investigative action against it—in their State of Primary Licensure (SPL), and obtaining a Letter of Qualification from SPL.
All these factors together ensure that only competent and qualified physicians can benefit from IMLC licenses.
Beginning the Multi-State Medical Licensure Process
The first step in beginning the multi-state medical licensure process for physicians practicing telemedicine is determining if you are eligible for an Interstate Medical Licensure Compact (IMLC) medical license. Once you're eligible, you can submit an application with the IMLC, pay applicable fees, submit documentation, and follow through with their rigorous credential verification and background check process.
At MLG, we understand that this process can be overwhelming, which is why our team of experts guides providers every step of the way through the Interstate Medical Licensure Compact (IMLC) licensure process.
With years of licensure experience, we provide crucial information and insights to ensure the most reliable and fastest licensure journey possible. Partner with us today and let us help you make your multi-state medical licensure process as smooth and efficient as possible.
How MLG Helps Providers Expand Their Reach
Having proper licensure is essential for providing quality healthcare remotely, and with telemedicine becoming increasingly popular, it's more important than ever for providers to make sure they are in compliance with all regulations.
Medical Licensure Group can help providers manage the complex process of obtaining multi-state medical licensures, making it easier to provide care to patients remotely.
To learn more about how MLG can help with telemedicine licensure, call 844.299.1936 today for a free consultation.