Telemedicine Licensure Requirements by State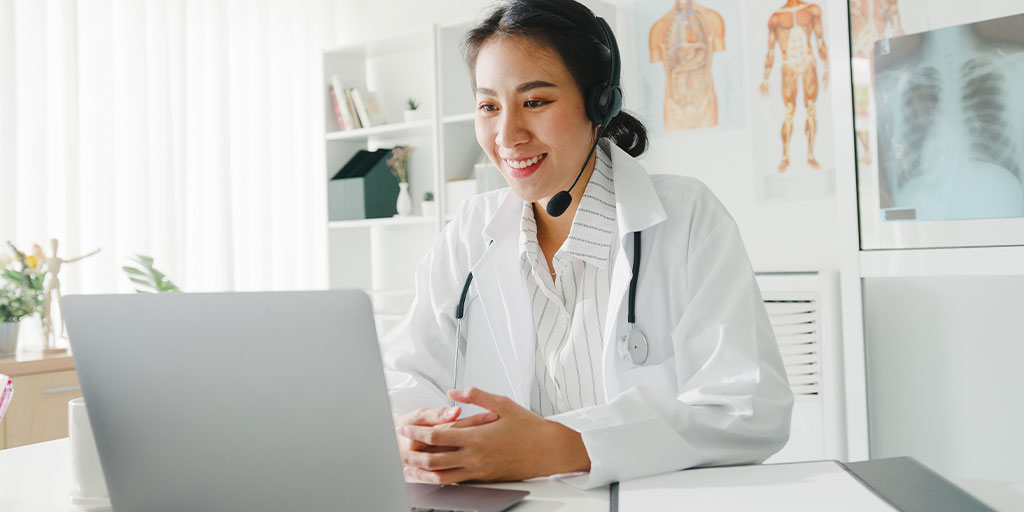 Considering that there is no national "telemedicine medical license" that would allow a physician to practice telemedicine in any state, understanding telemedicine licensure requirements by state is critical. This is because each state sets forth their own licensure requirements for the practice of telemedicine which can lead to major confusion. Even though virtually all states require physicians providing telehealth services to be licensed in the state of the patient receiving care, there are certain ways to make telemedicine licensure easier. Medical Licensure Group has been serving physicians practicing telemedicine for years and is a one-stop resource for all things medical licensure. 
The Basics of Telemedicine Licensure
Telemedicine is experiencing tremendous growth in popularity, and for good reason—it provides access to care for vulnerable, rural populations that would otherwise go without. It has also become a valuable tool to see patients that have been quarantined due to the coronavirus pandemic. Telemedicine is here to stay and physicians who are interested in growing their practices through telemedicine are on the right track. Even though managing medical licensure in multiple states can be difficult, you should not let it deter you from practicing telemedicine. MLG is here to help manage your multi-state medical licensure and ensure you never miss an important deadline.
Tips & Tricks for Telemedicine Licensure
Even though organizations like the Center for Connected Health Policy are advancing telehealth policies to make telehealth more accessible for physicians and patients, the fact remains that it is currently required for a physician to be licensed in the state of the patient receiving care. However, some states and associations are taking steps to increase the portability of medical licenses. For example, the Federation of State Medical Boards offers the Federation Credentials Verification Service (FCVS) and the Uniform Application for Licensure which streamlines the application process for physicians. MLG assists clients in setting up their FCVS profiles which is a permanent, lifetime portfolio of primary-source verified credentials. This service allows for easy and cost-effective access to medical credentials whenever they are needed which comes in handy for multi-state licensure for the practice of telemedicine.
How the Interstate Medical Licensure Compact Influences Telemedicine
The Interstate Medical Licensure Compact (IMLC) is another way to make practicing telemedicine easier. This is an expedited licensure pathway for qualified physicians who want to practice in multiple states—perfect for telemedicine, assuming the state in which you want to practice is part of the Compact. Rather than applying for a medical license through the state, physicians participating in the IMLC apply through the Compact for licensure in multiple states, receiving separate licenses from each respective state. Since the application for licensure is routed throughout the Compact, the overall process of gaining a state medical license becomes significantly streamlined. The Compact currently includes 29 states, the District of Columbia and the Territory of Guam.
How MLG Supports Physicians Practicing Telemedicine
MLG is ideal for physicians practicing telemedicine because we are extremely proficient in managing the multi-state licensure process for busy physicians. We keep a secure record of your licensure requirements such as your proof of graduation from an accredited medical school, proof of residency completion, proof of license exam completion and other important documents and handle your state medical license applications and renewals on your behalf. You will receive a complete, polished application or renewal packet from us for your review before we submit your application. Depending on the telemedicine licensure requirements in the states where you practice, we may recommend that you become licensed through the IMLC. If so, we can manage this process for you.
To learn more about specific telemedicine licensure requirements by state, call 850.433.4600 to speak with one of our experienced medical licensing specialists about your unique situation.