Best States for Practicing Telemedicine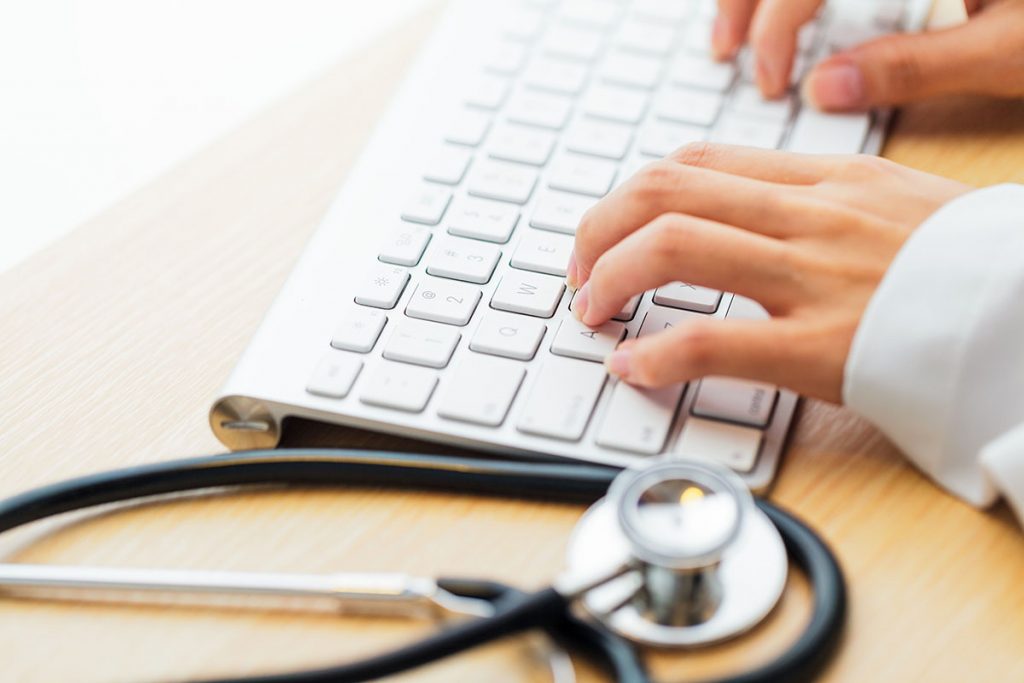 As the shortage of health care providers becomes more pronounced and pressures on the health care system continue to intensify, telemedicine has become, more than ever before, a popular and easily accessible alternative for patients and physicians alike. As you consider using this innovative virtual care medium, it is important to investigate and understand state telehealth laws, reimbursement policies and other licensing requirements. With years of experience helping physicians become licensed for telemedicine practice, our medical licensing experts can share valuable insights on which locations (by state) represent your best options for practicing telemedicine.
The Current State of Telemedicine
A wide range of telehealth-related state restrictions are being steadily diminished to the benefit of both patients seeking virtual care and their physicians and other virtual care providers. Even before the COVID-19 pandemic began, telemedicine was growing in popularity among rural residents with a somewhat limited access to health care. Now, in response to the lockdowns, quarantines and other social distancing constraints stemming from the pandemic, virtual care enjoys a greater and more widespread degree of acceptance than ever before. From our experienced position in the medical licensing field, we can confidently state that this is now an excellent time to enter the practice of telemedicine—for several reasons.
Ranking the Best States to Practice Telemedicine
More heavily populated states generally experience the greatest utilization of telemedicine services. This is because a larger population will generate a greater volume of health issues and a subsequent higher demand for virtual care. However, a state's overall telemedicine usage rate does not always designate it as an ideal location for conducting a virtual practice. When ranking the best states in which to practice telemedicine, explicit Medicaid program policies and relevant state laws are two major factors to consider. In 2018, a survey was undertaken by Manatt Health with the intention of updating health care systems and providers—along with state representatives and technology companies—on state-specific health care policies. The general focus of the study was on health care services provided via telemedicine, with an emphasis on Medicaid beneficiaries. States were categorized as follows:
Restrictive – State law and Medicaid policy are subject to a number of restrictions that may curtail and inhibit the broad use of telemedicine.
Moderate – State law and Medicaid policy are applied in variable and diverse ways, yielding mixed results. They can moderately support the broad use of telemedicine.
Progressive – State law and Medicaid policy are set up and designed to enable and incentivize a broad use of telemedicine.
According to the survey, the following states were categorized as progressive:
Medical Licensure Considerations for Practicing Telemedicine
In a thriving virtual medical practice, you will often consult with patients from a number of different states. This typically requires you, as a physician, to hold numerous state medical licenses. It can be an arduous and time-consuming process to both procure and maintain them. Dealing with multiple renewal dates and staying current with evolving licensing criteria necessitates a great deal of organization and diligence. Rather than spending valuable time away from practice working on medical license applications or renewals, engage a dedicated licensing specialist at MLG to manage your entire medical license repertoire on your behalf.
How MLG Works to Help Telemedicine Physicians
As a client of MLG, you will be paired with a dedicated licensing specialist who will maintain a secure record of your licensing essentials. This would include your proof of graduation from an accredited medical school, proof of completed residency, proof of license exam completion and other key credentials. After compiling the necessary documentation, your specialist will handle any state medical license applications and renewals on your behalf. You will then receive a completed and professionally polished application or renewal packet from us for your review and approval before we submit your application. In some cases, we may recommend that you become licensed through the Interstate Medical Licensure Compact (IMLC), an expedited licensure pathway for qualified physicians who want to practice in multiple states. Your dedicated licensing specialist can secure your eligibility for this service, prepare your IMLC application and secure other supporting documents.
For a physician, the practice of telemedicine today is more accessible than it has ever been in the past—and with MLG, achieving and maintaining your telemedicine licensure is easy. Call us today at 850.433.4600 for a free consultation.