Renewing Your APRN License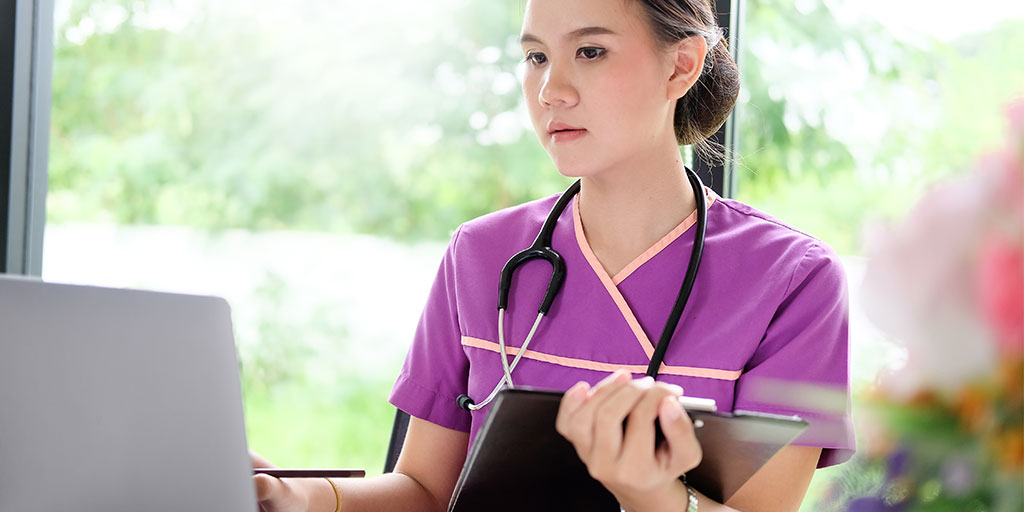 Renewing Advanced Practice Registered Nursing (APRN) licenses can be tricky and time consuming. Especially for APRNs holding multiple board certifications in more than one state, APRN licensure maintenance is burdensome. Whether you are a nurse practitioner, Clinical Nurse Specialist, Certified Registered Nurse Anesthetist or Certified Nurse-Midwife, our licensing specialists at MLG can help make your license renewal processes easier. We can also help with your state Registered Nursing (RN) license renewals.
Common APRN Licensure Renewal Requirements
APRN licensure requirements vary by state and are regularly updated and amended. Keeping up with these changes, along with different renewal deadlines in each state where you are licensed to practice, is challenging for most busy APRNs. At a minimum, most state boards of nursing require the following documentation to renew an APRN license:
RN license in either that state or a compact RN license in the Nurse Licensure Compact (NLC) in the participating state in which you reside.
Proof of minimum required practice hours (varies greatly by state).
Completion of minimum amount of contact hours (varies greatly by state).
These hours are often required to be targeted for your role (for example, focused on controlled substances, pharmacology, domestic violence, or other specifics).
Completed renewal application.
Proof of national certification
APRNs holding prescriptive authority can expect additional renewal requirements and stipulations that vary by state.
How MLG Helps APRNs with License Renewals
MLG pairs APRNs with their own dedicated licensing expert. Our licensing specialists are experienced in navigating various APRN licensure renewal processes in all 50 states. After completing our simple intake form, your licensing specialist will have the information they need to keep on file for any future licensure renewals that need to take place. For each renewal, your licensing specialist will:
Professionally prepare your renewal application that you will have an opportunity to review and approve before submission (no more trying to decipher state nursing board instructions or interpret confusing jargon).
Handle additional renewals such as State Controlled Substance Registrations (CSR) or DEA registrations (subject to additional fees).
Keep you up to date on the status of each phase of your renewal application and put out any fires that may come up along the way.
Using MLG's license renewal service allows APRNs to focus more time on their patients and maximize the enjoyment of time away from practice. Our clients are able to rest easier trusting that their dedicated licensing professional will manage their APRN renewal application every step of the way.
How MLG is Different
Our goal at MLG is to take the guesswork out of medical or nursing licensure renewals for our clients. Our prices will always be fair and transparent and our commitment to customer service is second-to-none. Our clients receive personalized, one-on-one attention from our licensing experts and our attention to detail results in smoother renewal processes. Your role in the process will be kept to a minimum. As an added benefit, if you ever want to apply for licensure in another state, a quick phone call to our office will get the process started.
Begin Your APRN License Renewal with MLG
To begin your APRN licensure renewal process with MLG, all you need to do is complete an easy online sign-up form that will give your dedicated licensing specialist the information needed to get to work on compiling your renewal paperwork. You will be assigned to one of our experienced licensing professionals who will be in touch with you soon thereafter to guide you through the next steps. Hand off your APRN licensure renewal-related tasks today and enjoy your valuable time more.
If you would like to learn more about MLG's APRN license renewal service, call us today at 850.433.4600. Our licensing specialists are standing by to answer your questions.