Physician Assistant Telemedicine Licensure Requirements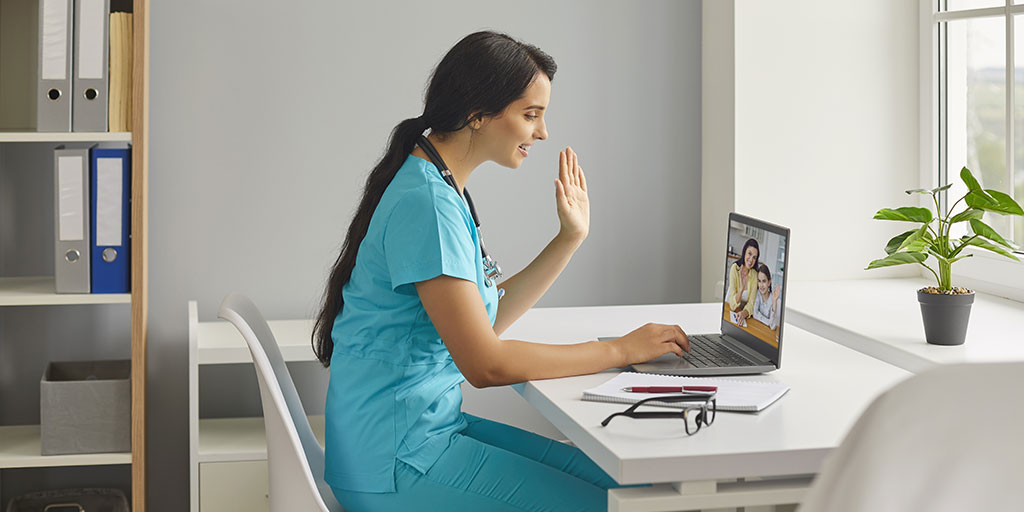 The COVID-19 pandemic created a tremendous need for telehealth, but is this form of healthcare delivery here to stay for physician assistants? Considering the large number of physician assistants we serve who need licensure in multiple states for practicing telemedicine, we believe it is. Physician assistants are already poised to practice in any environment; however, being equipped to deliver care remotely via telemedicine requires some preparation. Before you decide to forge ahead in this new field of telemedicine, you need to make sure you are fully licensed to do so.
State Variations in Telehealth Licensing Requirements for Physician Assistants
Virtually all states require physician assistants providing telehealth to be licensed in the state where the patient receiving the care resides. Every state also requires proof of graduation from an accredited physician assistant program and passing of the Physician Assistant National Certifying Examination (PANCE). Beyond these foundational requirements and application fees, every state medical board determines their own licensure requirements, application modalities, fees and deadlines for physician assistants. For these reasons, maintaining multiple state licenses can be arduous, but our services make it easier to manage the requirements and deadlines.
Is Practicing Telehealth Worth It?
Practicing telehealth as a physician assistant is not as simple as getting on video calls with patients. Many large healthcare systems have invested heavily in telehealth infrastructure to meet the surging demand for the service.
However, considering that the U.S. telemedicine market exceeded $30.9 billion in 2020 and is anticipated to reach $636 billion by 2028, offering telehealth services as a physician assistant can prove to be rewarding. The frustrations of multi-state licensure should not deter you from joining the telehealth workforce—simply engage MLG to handle your state licensure application and renewal processes.
Telehealth Made More Accessible Than Ever Before
The regulations for telemedicine have been relaxed, and this has made it more accessible than ever for physician assistants. For example, Centers for Medicare and Medicaid Services (CMS) rolled back HIPAA restrictions to include everyday communication technologies like FaceTime and Skype in order to allow providers to use more accessible communication tools with a lower cost of entry.
Additionally, for the duration of the COVID-19 crisis, DEA-registered providers can use telemedicine to issue prescriptions for controlled substances without an in-person visit. With respect to reimbursement, new CMS rules allow providers the same pay for telehealth sessions as for in-person visits. Hence, for the first time, this makes telehealth financially viable for many physician assistants.
Rethinking the Future of Healthcare
Regardless of specialty, telemedicine is predicted to become an integral part of healthcare. Moreover, since telehealth is naturally well-suited for primary care, physician assistants are ideal telehealth providers. One of the best ways to be prepared for this change in healthcare delivery is to become licensed in states where your patients live.
As our client, you will be assigned to a dedicated licensing specialist who will assist you in procuring licenses in any state and will also store all your application materials securely. Moreover, in the event you want to become licensed in a new state, you can simply call your licensing specialist to begin the process.
Never Miss a License Renewal Deadline
Our automatic renewal service is a popular add-on among our clients practicing telemedicine. Since each state maintains its own renewal deadlines and processes, physician assistants enrolled in this service from MLG never have to worry about tracking various state license renewals. You only need to pay the maintenance fee for this service in the year of your renewal, and your MLG licensing specialist will notify you when your licenses are due for renewal. They will then begin the process of preparing your renewal paperwork for the state medical board.
Interested in learning more about licensure requirements for physician assistants practicing telehealth? Call our office at 850.433.4600 for a free consultation tailored to your unique licensing needs.