Physician Assistant License Requirements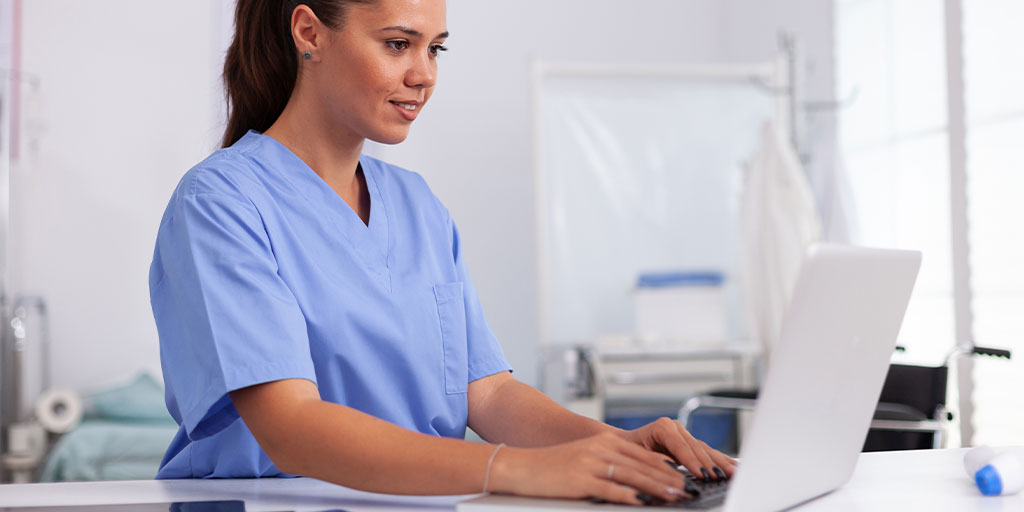 Because physician assistant (PA-C) license requirements vary by state, keeping up with applications and fees can become burdensome. To progress from the academic program to a practice, physician assistants must complete a series of steps to achieve licensure. Once licensed, PA-Cs must participate in a 10-year certification process that involves obtaining continuing medical education (CME) credits and taking a recertification exam. When it comes to all things licensure-related, the Medical Licensure Group (MLG) is happy to assist PA-Cs across the nation.
Initial Licensure Tips for PA-Cs
The transition from being a physician assistant student to a working PA-C can be confusing and even stressful. Understanding and respecting the PA-C licensure process in your state is key, along with attention to detail and patience. Physician assistants must complete the following four steps at a minimum to become certified and licensed:
pass the Physician Assistant National Certifying Examination® (PANCE) for certification
obtain a state license
obtain a National Provider Identifier (NPI) number
obtain a federal Drug Enforcement Administration (DEA) number
Keep in mind that each state medical board will have its own unique nuances, of which to be mindful. The licensing experts at MLG are experienced in helping PA-Cs in all 50 states achieve licensure and can answer any questions you may have about specific state licensure processes. We recommend keeping your role in the initial licensure process to a minimum by engaging a dedicated expert at MLG to help.
PA-C Licensure Maintenance Made Easy
Today's healthcare climate imposes more responsibility on PA-Cs than ever before. Rather than spending your valuable time away from your practice by focusing on licensure maintenance, leave it to the experts at MLG to manage. We help our clients keep track of their progress throughout the 10-year certification process and stay on top of all state license renewals. Our proven process for PA-Cs includes:
Professional license renewal application preparation, culminating in a polished application for your review and approval (no more trying to decipher state board instructions or interpret confusing jargon). We can assist in pulling together your supervising physician agreement if required by your state.
Handling additional applications such as state controlled substance registrations (CSR) or DEA registrations (subject to additional fees).
Keeping you up to date on the status of each phase of your application is one of our unique benefits. Additionally, we will put out any fires that come up along the way so that you can focus on your practice.
We securely store your pertinent information for future renewals to keep you from having to deal with constant paperwork shuffles. Anytime you want to apply for licensure in another state, a quick phone call to our office will get the process started. Once you are our client, you can enroll in our automatic renewal service; you will never have to stress over a missed renewal deadline again.
Hand Off Your PA-C Licensing Project Now
Getting started with MLG is easy. Simply complete our online sign-up form that will provide your dedicated licensing specialist the information they need to begin your application paperwork. Next, your professionally compiled application will be shipped to you for your review. Lastly, simply follow an easy instruction sheet included in your packet to finalize the paperwork before shipping it back to us for one last review before we submit it for processing. Our proven process takes the frustration, confusion and wasted time out of the PA-C licensure process for you. Our prices will always be fair and transparent, and you can rest assured that our experienced licensing specialists always adhere to the highest standards of client care. You will receive personalized, one-on-one attention from your designated licensing professional, who will manage your application every step of the way.
Speak with a licensing specialist today about our services for PA-Cs by calling 850.433.4600.