A Step-by-Step Guide to Multi-State Licensure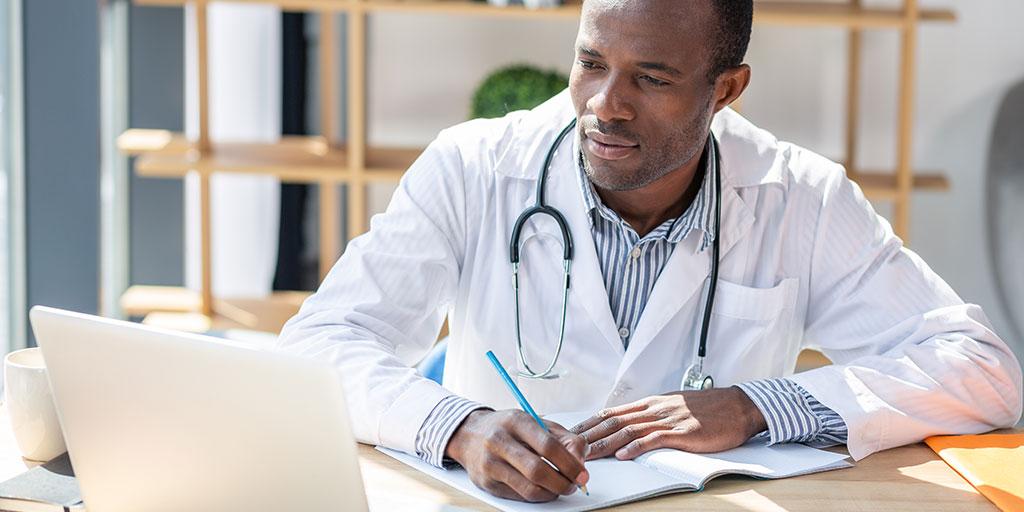 Maintaining medical licenses in multiple states can be extremely burdensome for busy physicians. Given the increasing demand for physicians to help more patients by providing telehealth services, it is becoming more common for physicians to seek multi-state licensure. Every state has its own rules and regulations on medical licensure established by their respective medical boards. If you are interested in learning more about how to navigate the process of obtaining and maintaining medical licenses in multiple states, you are in the right place.
Understanding the Basics of State Medical Licensure
The medical licensure process in the United States is not nationally standardized. Rather, each state's medical board develops their own licensure requirements and processes. As medical licensing specialists, we work hard to stay up to date on any changes in medical licensure requirements in every state. Although most states require similar information and fees from medical license applicants, each state is unique in how they handle certain details.
Common Requirements for State Medical Licensure
Before you set out to obtain multi-state medical licensure, make sure your basics are covered. Most state medical boards require, at a minimum:
Proof of graduation from an accredited medical school
Proof of completion of at least one year of residency
Proof of completion of an approved license exam
Medical licensing fee payment
Passing a criminal background check.
How to Begin the Multi-State Medical Licensure Process
The first step in achieving multi-state medical licensure is to get a license in the state in which you reside if you practice there. This will become your State of Principal Licensure (SPL). Ideally, you should hold your primary residence in this state, have at least 25% of your medical practice occurring in this state or your employer should be in this state. Meeting one of these criteria will help you become licensed through the Interstate Medical Licensure Compact.
Becoming Licensed through the Interstate Medical Licensure Compact (IMLC)
The Interstate Medical Licensure Compact (IMLC) is an expedited licensure pathway for qualified physicians who want to practice in multiple states. It is a smart choice for physicians maintaining medical practices in numerous states. States participating in the compact agree to accept each other's vetting processes for medical licenses. To become licensed through the IMLC, physicians select a SPL and then can select any number of participating states to become licensed to practice medicine in.
How to Obtain an IMLC Medical License
Having a medical license through the IMLC makes life tremendously easier for many physicians, however, the process of obtaining this type of license is not so simple. Before applying for a compact license, you should first determine if you are qualified. The easiest way to do this is to complete our simple intake form which will allow your dedicated licensing specialist at MLG to determine your eligibility.
If you are eligible for a compact medical license, you will need a Letter of Qualification from your SPL proving you hold a full, unrestricted medical license in a state that is a member of the IMLC. Also, you must be able to prove that either your primary residence is in the SPL, at least 25% of your practice of medicine occurs in the SPL, your employer is located in the SPL or you use the SPL as your state of residence for U.S. federal income tax purposes. Physicians eligible for compact licensure may not have any criminal history, a history of disciplinary actions toward their medical license, a history of controlled substance actions toward their medical license and not be currently under investigation.
How MLG Can Help You With Multi-State Medical Licensure
As a client of MLG, your dedicated licensing specialist will field any requests from the IMLC for more information and ensure your application progresses as smoothly as possible. We also specialize in helping physicians gain their initial state medical license and are able to guide our clients through the process in every state, including the District of Columbia. Rather than spending valuable time away from your practice wading through the burdensome licensure process of each state, keep your role in the process minimal by engaging our dedicated licensing experts.
Call 850.433.4600 today to find out more about obtaining and managing medical licenses in multiple states. We can quickly determine your eligibility for a compact license and help guide you through this process.