Best Practices for Healthcare License Verification & Monitoring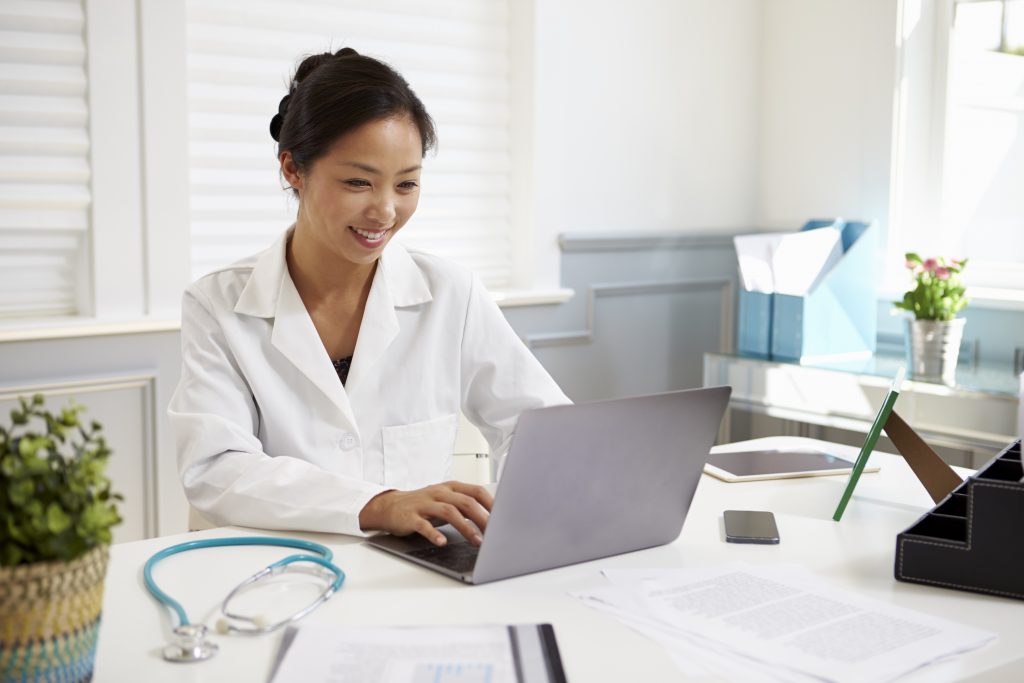 The Medical Licensure Group (MLG) offers several services to help healthcare systems track and verify their physicians' licenses and credentials. Monitoring physician licenses for new information that may prevent a physician from practicing is an essential element of maintaining compliance with federal and state regulations, and especially keeping patients safe. The best way to ensure all physician licenses remain in good standing is through continuous healthcare license monitoring.
How Does Healthcare License Verification Work?
Continuous healthcare license monitoring requires the tedious verification of numerous licensing elements. To set up monitoring of a physician's license, organizations must first verify the licensing information and credentials of the practitioner, including:
Graduate and undergraduate degrees and specialty certifications
Employment history
Professional affiliations
Certification of malpractice insurance
License expiry
Disciplinary actions against the license
Controlled Dangerous Substance (CDS) registration
Drug Enforcement Agency (DEA) registration
National Provider Identifier (NPI) registry
Databases such as Office of Inspector General, Department of Human Health and Services (HHS-OIG) List of Excluded Individuals and Entities
In addition to verifying professional credentials, healthcare facilities should also check practitioners against national databases that track exclusions, sanctions, sex and patient abuse, criminal misdemeanors and felony convictions. Lastly, all licenses should be checked against the Board of Medical Examiners for the state in which the physician will be practicing.
Consequences for Neglecting to Monitor Licenses
Now more than ever, monitoring physician licenses is paramount to the success of any facility's compliance monitoring efforts. Consequences for neglecting to monitor licenses could include steep fines, litigation, loss of reputation, denied claims and harm to patients. With stakes being this high, it is prudent for healthcare facilities to take continuous healthcare license monitoring seriously. Engaging a dedicated license monitoring service like the one offered through MLG relieves organizations of the burden, headache and significant amount of time spent on performing in-house license monitoring.
Navigating Credentialing Requirements
Even though credentialing requirements vary by facility, credentialing is always a tedious task that requires impeccable attention to detail. Common credentialing procedures may include items like this list from The Joint Commission:
Identify the licensed independent practitioners whose credentials must be verified and their scope of practice
Determine what credentials the practitioner needs to be qualified to practice
Obtain a formal request of privileges from the practitioner
Perform primary source verification and query databases for sanctions
Verify organizational information (board, DEA registration, malpractice insurance, etc.) according to requirements
Obtain a written statement from the practitioner explaining anything that could affect their ability to practice
Obtain an assessment and approval from the medical director to grant privileges
Notify the practitioner of the decision to grant privileges
Transfer the information to your records and develop a system for staying current with practitioner information that is subject to change.
Understanding Healthcare Licensure Requirements
Since the medical licensure process in the United States is not nationally standardized, it can be difficult to develop a clear and up-to-date understanding of the requirements imposed by your state's regulatory agencies. As medical licensing specialists, we work hard to remain apprised of any changes in medical licensure requirements in every state. This is helpful to our hospital and healthcare system partners to whom we provide services to help track and verify their physicians' licenses and credentials. If the continuous healthcare license monitoring process is becoming too burdensome for your facility to handle on its own, contact us today at 850.433.4600 to learn more about how we can help.