Grace Periods for Medical License Renewals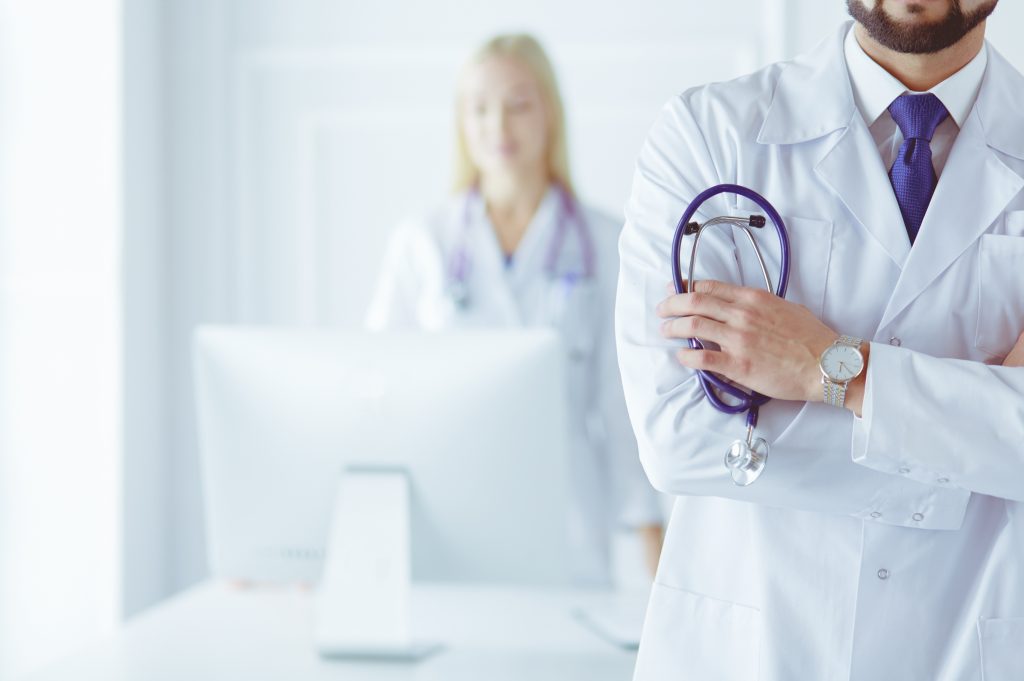 Failing to renew your medical license on time can have devastating repercussions. Make sure your medical license is always renewed on time when it's due, so you don't have any issues providing medical care. Don't even wait for a medical license renewal grace period.
What Happens If Your Medical License Expires?
An expired medical license prohibits you from legally practicing medicine within the state. Even if the interruption is short (it's often not), any interruption in your ability to render care would likely have multiple negative consequences:
Patient Care: Patients who require medical treatment couldn't receive care from you. Even if another physician can care for your patients, the continuity of care will be disrupted.
Personal Earnings: Assuming much of your work involves clinical care, being unable to render care leaves you unable to earn your income. You could be without a paycheck for the entire time your expired license prohibits you from treating patients.
Professional Liability: Whether wittingly or unwittingly, practicing medicine with an expired license exposes you to substantial liability risks. Patients may have solid cases should something in their care go awry, and your expired license might nullify medical malpractice insurance.
Professional Reputation: You might be able to hide a short licensure lapse from patients under the guise of "vacation" or "personal days." However, you won't be able to hide the lapse from all colleagues. They'll want to know what you did if you claim "vacation," and your license renewal application will go before some of your professional peers.
Any lapse in your medical license can be inconvenient, embarrassing and costly.
When Are Medical License Renewals Due?
The renewal period for medical licenses is set at the state level, and states vary in what they require. Sometimes medical doctors and doctors of osteopathic medicine have different renewal dates within the same state.
In broad terms, most states require medical licenses to be renewed every one or two years. A few states allow three years between renewals.
Common deadlines for renewals are December 31, January 31, birthdate/month, June 30/July 1 and October 30/November 1. These are only samples of more common dates. Some states have different dates based on your last name (e.g., West Virginia, Ohio) or determined by specific departments (e.g., Alaska). Some states have a medical license renewal grace period, but this isn't consistent from state to state.
Helpful information is available through our Medical License Application & Renewal Fee Guide, but just these few details show how complicated renewal due dates can be. It's often easier to simply check what your license status currently is.
Check Your Medical License's Current Status With Medical Licensure Group.
How Do Physicians Renew Their Medical Licenses?
The actual process of renewing a medical license is even more varied than the due dates. You can expect to complete continuing education hours, submit a form and pay a fee. Beyond these basic details, however, states have different application requirements and different levels of review. The timeline can likewise differ quite a lot — don't necessarily expect a renewal to go quickly.
Should your license expire due to last-minute procrastination or general forgetfulness, the process only becomes more complex. You'll likely have to pay a higher fee and submit additional paperwork. In cases of prolonged licensure lapses, a clinical skills assessment and/or physician assessment may be required.
Keep Renewing Your Medical License Simple
You'd undoubtedly rather be providing care and researching rather than navigating license renewal applications. Medical Licensure Group can help keep your medical license current while simplifying the renewal process.
Let us manage your renewals for you. We'll notify you when your specific renewal due date is approaching, and we'll process all the state medical board's paperwork. We've worked with licensure boards in all 50 states, so we understand the process and how to navigate it.
You specialize in providing medical care. We specialize in making sure you're properly licensed to do so.