Do I Qualify for an Interstate Medical Licensure Compact (IMLC) License?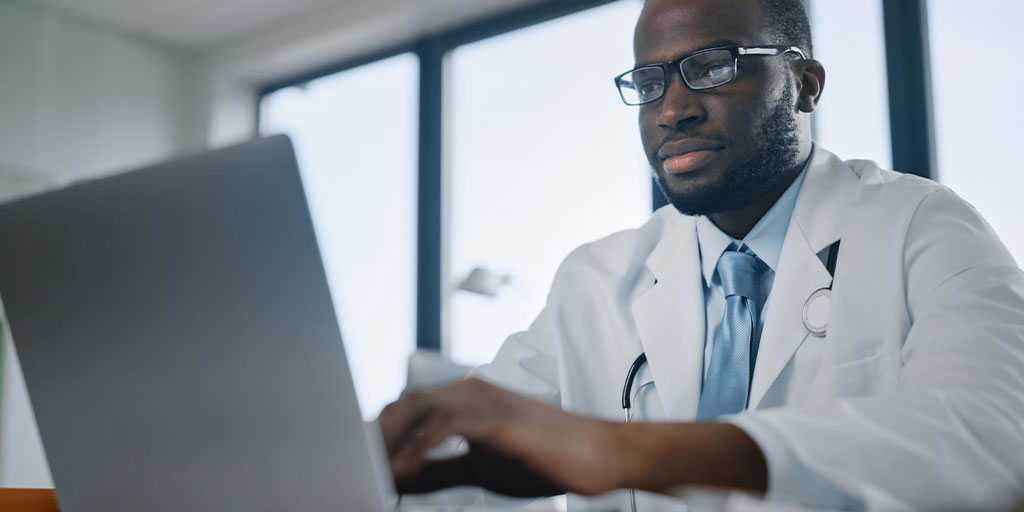 Qualifying for and obtaining an Interstate Medical Licensure Compact (IMLC) license can be a major turning point in the life of a busy physician juggling multi-state licensure. Although the process of obtaining an IMLC license is no easy task, the process will go smoother if you can prove that you meet every qualification requirement. MLG takes the guesswork out of IMLC qualification requirements and makes sure our clients are eligible for this specialty license before we begin preparing an application.
Types of Eligibility Requirements for IMLC Licensure
There are two types of eligibility requirements for IMLC licensure: State of Principal Licensure (SPL) eligibility and general eligibility. Applicants must meet all requirements in both categories in order to be eligible for an IMLC license.
State of Principal Licensure (SPL) Eligibility
One of the most important requirements of IMLC license eligibility is holding a full, unrestricted medical license in a state that is a member of the Compact (this is called your SPL). See our map of states currently participating in the Compact. Additionally, at least one of the requirements below must apply:
Your primary practice of medicine occurs in the SPL
At least 25% of your practice of medicine occurs in the SPL
Your employer is located in the SPL
You use the SPL as your state of residence for U.S. federal income tax purposes.
General Eligibility Requirements for IMLC Licensure
In addition to having basic SPL status, there are several general eligibility requirements for IMLC licensure. The applicant must:
Have graduated from an accredited medical school or a school listed in the International Medical Education Directory
Have successfully completed Accreditation Council for Graduate Medical Education or American Osteopathic Association-accredited graduate medical education
Have passed each component of the United States Medical Licensing Exam®, the Comprehensive Osteopathic Medical Licensing Examination of the United States, or equivalent in no more than three attempts for each component
Hold a current specialty certification or time-unlimited certification by the American Board of Medical Specialties or American Osteopathic Association Bureau of Osteopathic Specialists.
Additional general IMLC license eligibility requirements include:
Not having any history of disciplinary actions toward your medical license
Not having any criminal history
Not having any history of controlled substance actions toward your medical license
Not currently under investigation.
Do I Really Need an IMLC License?
After reading through these eligibility requirements for IMLC licensure, you may be second-guessing whether you really need one. Even though proving your eligibility for so many qualification items can be an arduous process when done alone, working with a dedicated licensing specialist at MLG makes the process much easier. By completing our simple intake form, our licensing specialists can determine if you are qualified for a Compact license and then begin assembling your application.
If ancillary information is requested from the issuing medical board to fulfill the requirements of their unique medical practice act and operational requirements, your dedicated licensing specialist at MLG will field these requests. For busy physicians wanting to practice in multiple states, an IMLC license can significantly streamline the process since applications for licensure are routed through the Compact. The Compact currently includes 29 states, the District of Columbia and the Territory of Guam.
Additional Benefits to Partnering with MLG
As a client of MLG, you can rest assured that we are constantly monitoring your licensure process and also managing your renewals. As a Compact physician, you will receive a separate notice from each state where you are licensed when it is time to renew that license, but you are ultimately responsible for knowing your unique renewal dates and fees.
We keep track of these dates and renewal verifications for you so you have no reason to stress about renewing multiple state medical licenses. Our goal is always to keep your involvement in the medical licensing and renewal processes to a minimum. 
In a matter of minutes, you could hand off your entire IMLC project to one of our experienced, detail-oriented professionals who will provide you with personalized service every step of the way. All you have to do is complete our easy online sign-up form or simply send us your complete curriculum vitae. Improve your multi-state licensing process with the experts at MLG today by calling us at 844.299.1936.