How to Get an APRN License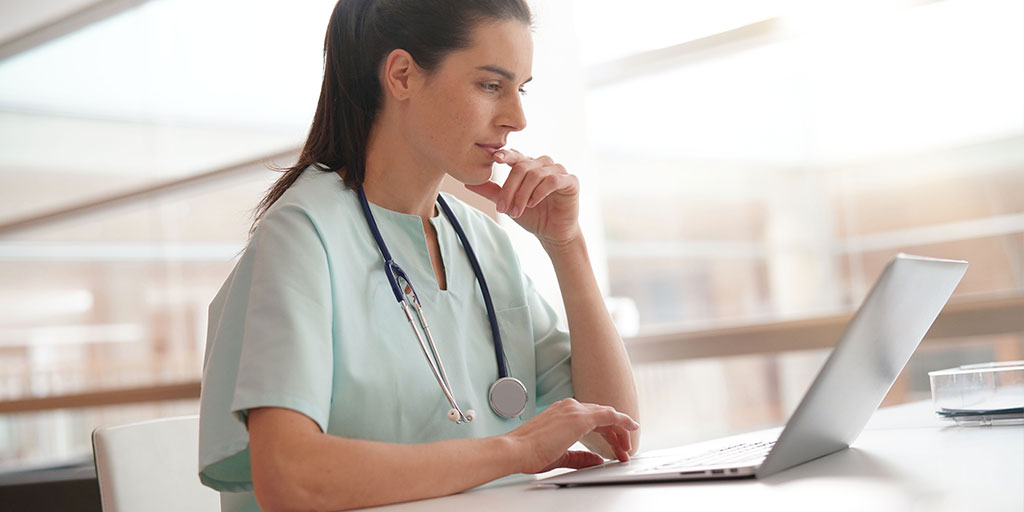 Getting an Advanced Practice Registered Nursing (APRN) license is more involved than simply earning an advanced nursing degree and passing a certification exam. Whether you are a nurse practitioner, Clinical Nurse Specialist, Certified Registered Nurse Anesthetist or Certified Nurse-Midwife, getting and maintaining your APRN license can be time consuming. At MLG, our licensing specialists are highly experienced in helping advanced practice nurses apply for and maintain licensure, freeing up more time for our clients to focus on their patients or enjoy time away from practice.
Requirements for Initial APRN Licensure
To practice as an APRN in any given state, individuals are required to become licensed, generally by the board of nursing for that state. Requirements for nursing licensure vary by state, so it is important for aspiring APRNs to research what standards need to be obtained for each state in which they aim to practice. In addition to variations by state, APRN licensing requirements may also vary based on your specialization. Most APRN license applications require, at a minimum:
Proof of your Registered Nursing (RN) licensure
Completion of an advanced nursing degree
Evidence of work experience
Passage of a national certification exam
Since many APRNs hold multiple types of licensure, it can relieve a significant amount of stress to engage a professional licensing service to help track important deadlines and any changes in licensure requirements.
What's the Difference Between an APRN and NP (ARNP)?
APRN is a term that applies to several advanced nursing roles, including nurse practitioners (NPs). ARNP is a variation of APRN, meaning advanced registered nurse practitioner. Some nursing boards still refer to their graduate nurses as ARNPs but they typically share the same roles and responsibilities as their APRN colleagues. Regardless of what type of APRN you are, MLG can help with your licensure needs.
What's the Difference Between an APRN and Physician Assistant (PA)?
APRNs and PAs both receive a master's level education in health care, although APRNs are required to hold a Bachelor of Science in Nursing degree while PAs are required to hold a bachelor's degree in any field. The two careers are certified through different organizations and must pass their own respective certification exams. An APRN's education focuses on patient-centered care, while a PA's education focuses on a medical model in a particular area of medicine rather than a population. APRNs may practice independently, whereas PAs must practice under the direction and supervision of a physician or group of physicians.
Requirements for APRN Licensure
There are multiple requirements a nurse must meet to become an APRN. First, an aspiring APRN must hold an RN license and have experience working as an RN. At least a Master of Science in Nursing degree is required as well. After completing an advanced practice nursing degree program, graduates must pass a certification exam from an accredited national organization, such as the American Nurses Credentialing Center. The accreditation organization through which an individual chooses to earn certification may depend on their area of specialization.
How MLG Helps APRNs
Rather than getting your own APRN license, engage one of our dedicated licensing experts to help you navigate the process. Our proven method for handling your APRN state licensing project includes:
Professional application preparation culminating in a polished application for your review and approval (no more trying to decipher state nursing board instructions or interpret confusing jargon).
Handling additional applications such as State Controlled Substance Registrations (CSR) or DEA registrations (subject to additional fees).
Keeping you updated on the status of each phase of your application is one of our unique benefits. Additionally, we will put out any fires that come up along the way so you can focus on your practice.
Our prices are always fair and transparent, and you can rest assured that our experienced licensing specialists always adhere to the highest standards of client care. You will receive personalized, one-on-one attention from your designated licensing professional, who will manage your APRN license application every step of the way.
How to Get Started Obtaining or Renewing Your State License
Whether you are obtaining a new state APRN license or renewing an existing one, our goal at MLG is to minimize your involvement in the process. To begin, you will complete an easy online sign-up form to give your dedicated licensing specialist the necessary information to compile your application. Next, your professionally prepared application will be shipped for your review. Lastly, use the easy-to-follow instruction sheet included in your packet to finalize the paperwork. Send your application back to us for one last review before we submit it for processing. Whenever you want to apply for licensure in another state, call our office to start the process.
To learn more about how to get an APRN license, call us today at 850.433.4600. Our licensing specialists are standing by to answer your questions.