Navigating the FSMB Uniform Application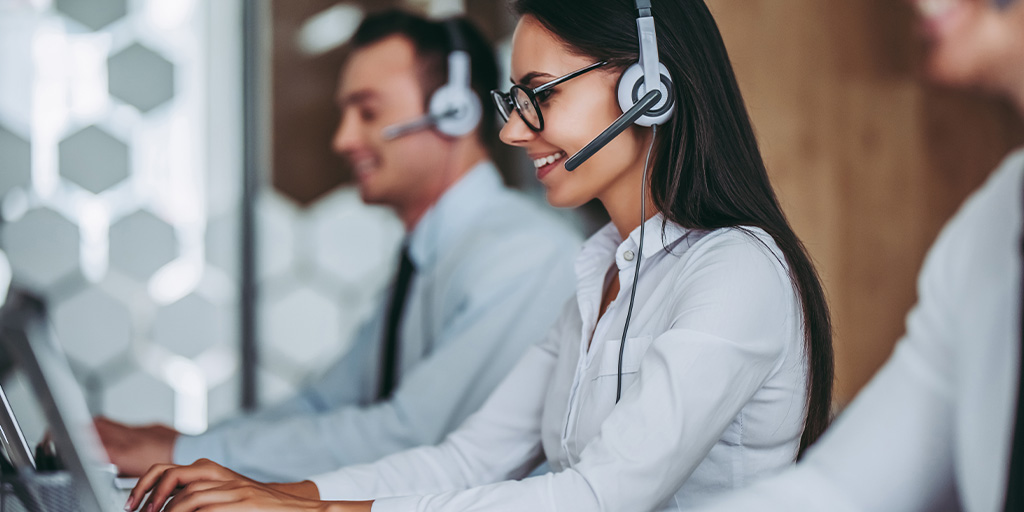 Are you a physician or provider interested in medical licensure? A healthcare organization looking to hire newly licensed physicians?
Navigating the intricate details of medical board requirements can be a difficult process – but it doesn't have to be. The Federation of State Medical Boards (FSMB) and their partner, the Federation Credentials Verification Service (FCVS), are key organizations when it comes to state medical board compliance.
At MLG, we understand that obtaining and maintaining medical licensure can be a challenge, which is why our team is dedicated to helping physicians and healthcare organizations alike streamline the entire licensure process.
Understanding the FSMB State Requirements
The Federation of State Medical Boards (FSMB) is an organization that offers a helping hand to medical professionals navigating the licensing process in the United States. Individual state medical boards regulate and issue licenses, but FSMB works to make that process smoother by providing useful resources and guidelines for licensure.
Using their Uniform Application simplifies the process for applicants – it's standardized across all participating states, so applicants don't have to worry about filling out multiple forms.
If you're an applicant, there are guidelines you must follow to be eligible such as graduating from an accredited medical school, completing supervised postgraduate clinical training, passing licensing exams, and verifying training with the Accreditation Council for Graduate Medical Education (ACGME).
Overall, the FSMB is an invaluable partner in making sure that medical professionals have the guidance they need to join the profession – they're making sure medical licensure is simpler and more efficient than ever.
FCVS and FSMB: How They Work Together
The Federation Credentials Verification Service (FCVS) is a partner of the Federation of State Medical Boards (FSMB), and the FCVS helps physicians streamline the licensure process by providing primary source verification of medical credentials.
Having correct, up-to-date FCVS/FSMB information about your education, training, practical experience and professional history can help increase your chances of getting approved for licensure and finding the right job.
Through FCVS, you can create a comprehensive profile that includes documents such as medical school transcripts, board certification results, Professional Liability Insurance History Reports and other forms of evidence of professional qualifications. This single source of data helps make it easier to verify a professional's credentials as they pursue new opportunities.
Thanks to FSMB FCVS, you can now get verified faster and more efficiently than ever before. With less time spent on paperwork, you have more time to focus on practicing your profession and protecting your patients' health and safety.
The FCVS Affidavit and Release Form
The FCVS Affidavit and Release Form allows FCVS to obtain essential information needed for verifying a physician's medical credentials. It's essential that this form be accurately filled out in a timely manner, with all necessary copies of documents sent to FSMB for review.
If you need help with completing the FCVS Affidavit and Release Form, MLG's professional services can be of assistance.
Our team of credentialing experts have experience in helping physicians and healthcare organizations properly complete the FCVS Affidavit and Release Form while adhering to the requirements set by FSMB.
No matter how complicated the process may seem, our professionals can help make the verification process easier.
Streamlining the Licensure Process with MLG
The licensure process for physicians, nurses, and other healthcare professionals can be a challenge to navigate, as most licensing boards require primary source verification of credentials.
The Federation of State Medical Boards (FSMB) is an organization that supports the medical licensing process in the U.S. by providing resources and guidelines, while the Federation Credentials Verification Service (FCVS) is a partner of the FSMB that assists in primary source verification of medical credentials for physicians.
By seeking assistance from professional services like MLG, healthcare professionals can streamline the licensure process and ensure compliance with all the requirements set by individual state medical boards. MLG is committed to helping healthcare organizations, and providers take the hassle out of the licensure process each and every day.
Streamline Your Credentialing Requirements with MLG
We have a team that specializes in professional credentialing and licensure services, including primary source verification. We also assist clients with creating an FCVS profile and managing their licensure application, offering comprehensive and cost-effective solutions designed to help streamline the licensure process.
If you're looking for ways to simplify your licensure requirements, contact MLG today. We'll work closely with you to ensure you have all the support you need to get licensed and provide top-notch care to your patients.
Simplify the Licensure Journey MLG's Expertise
The journey to licensure can be daunting and complex – but it's possible to make the process easier and less stressful, especially by utilizing FSMB/FCVS.
By complying with requirements from your state medical board, utilizing resources from the FSMB and FCVS, and utilizing MLG's expertise, physicians and healthcare organizations can greatly improve your chances of a successful licensure outcome.
If you're interested in learning more about how MLG can help you with the FSMB Uniform Application and the licensure process, call 850-433-4600 today.