How Do You Get a Medical License?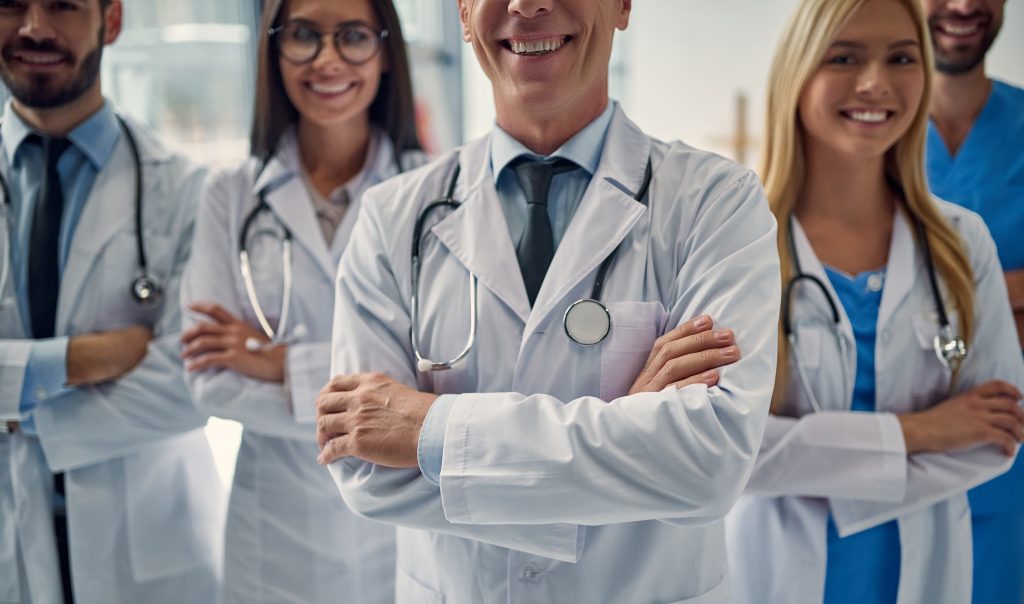 Whether you attended medical school in the United States, internationally or as a refugee, becoming a licensed doctor requires you to enter an accredited residency program, pass all required examinations, and demonstrate that you have the proper qualifications for licensure. This guide will walk you through the process of obtaining your medical license in the United States and show you exactly how the process works from start to finish.
Understanding the Medical Licensing Process From Start to Finish
If you graduated medical school internationally, as a refugee or as an immigrant and would like to become a licensed doctor in the United States, your path towards licensure requires you to enter an Accreditation Council for Graduate Medical Education (ACGME) residency program that has been certified by the Educational Commission for Foreign Medical Graduates (ECFMG).
If you've attended medical school in the U.S., you may also be required to confirm eligibility with the ECFMG. Once you've obtained ECFMG certification, you can apply for and complete the Medical Graduate Education Program, also known as residency.
The steps outlined below will guide you through the certification process and set you on the path to becoming a licensed doctor in the United States as quickly and efficiently as possible.
1. Confirm Your Eligibility With ECFMG
The first step of the medical licensure process is to confirm your eligibility with the ECFMG. To do so, this generally means that you must meet three primary requirements:
Your medical school must be listed in the International Medical Education Directory, Foundation for Advancement of International Medical Research (FAIMER).
If you're still a medical school student, your graduation years must be included in your school's IMED listing and marked as "current."
If you're a medical school graduate, your graduation must be included in your school's IMED listing.
2. Obtain Your ECFMG Certification
Once you've confirmed your eligibility, the next step is to obtain your ECFMG certification, which requires you to complete the following steps:
Obtain an ECFMG/USMLE Identification Number: You can apply for this identification number through the online authentication process on the ECFMG website.
Submit an Application for ECFMG Certification: This requires you to meet all criteria mentioned in the first step of the process and additional schooling requirements listed by ECFMG.
Pass Your USMLE Exams: You'll be required to apply for and pass the Clinical Knowledge (CK) & Clinical Skills (Step 1 & Step 2) exams and the ECFMG Certification steps on ECFMG's IWA.
Receive Your ECFMG Certification: Once you've passed all required exams and your information has been verified, you'll be issued your certification.
3. Submit Your Application for Residency
Once you've successfully obtained your ECFMG certification, you can apply to residencies or Graduate Medical Education Programs. This can be done by utilizing the National Resident Matching Program (NRMP) or Electronic Residency Application Services.
4. Work Through Your Residency Term to Completion
Depending on your specialty, it may take you up to seven years to work through your residency term to completion. While enrolled, you may also take the USMLE Step 3 exam.
The Medical Licensure Group can help you through the process. Call 850-433-4600 for more information.
5. Pass Step 3 of the USMLE Exam
To be eligible for Step 3 of the USMLE Exam, you must have an MD degree and have successfully passed both Exams 1 and 2 (CK & CS) of the USMLE examination program. After passing the third exam, you'll obtain a certificate from the ECFMG and be required to meet state requirements for licensure, which can cost between $670 to $820.
6. Apply to Your State's Medical Board for Licensure
You can apply for a medical license during your third year of residency by submitting an application for your medical license with the State Medical Board. More information can be found on the FSMB website, including costs and fees. For international documents, some State Medical Boards may require you to obtain official document translations for diplomas and transcripts, as well as an English Proficiency Exam.
7. Receive Your License To Legally Practice Medicine
Once all of the above steps have been completed, congratulations – you have officially become a licensed Medical Doctor that can practice medicine in the United States!
Where Can I Find More Information on the Medical Licensure Process?
Even though the medical licensure process can seem daunting initially, following the steps mentioned in this guide will allow you to walk through the process confidently.
By confirming your eligibility with the ECFMG, obtaining your ECFMG certification, submitting your residency application, completing your residency program and successfully passing your USMLE examinations, you will have completed all the steps required to submit your application to your State Medical Board.
If you'd like to simplify the medical licensure process and gain access to a proprietary 3-Step Licensing System developed by the Medical Licensure Group, contact the licensing professionals at MLG today by filling out our sign up form or calling 850-433-4600.